SBA Loan Comparison Flowchart: Which SBA Loan is Right for Me?
You know you need financing for your small business, but you're wondering which SBA loan product to choose. With several different core programs like the Standard 7(a), Small loan, and CAPlines, it's tricky to figure out which loan is best for your situation. To get started sorting out the differences, download the SBA loan decision-making flowchart below.
Download the SBA loans flowchart
[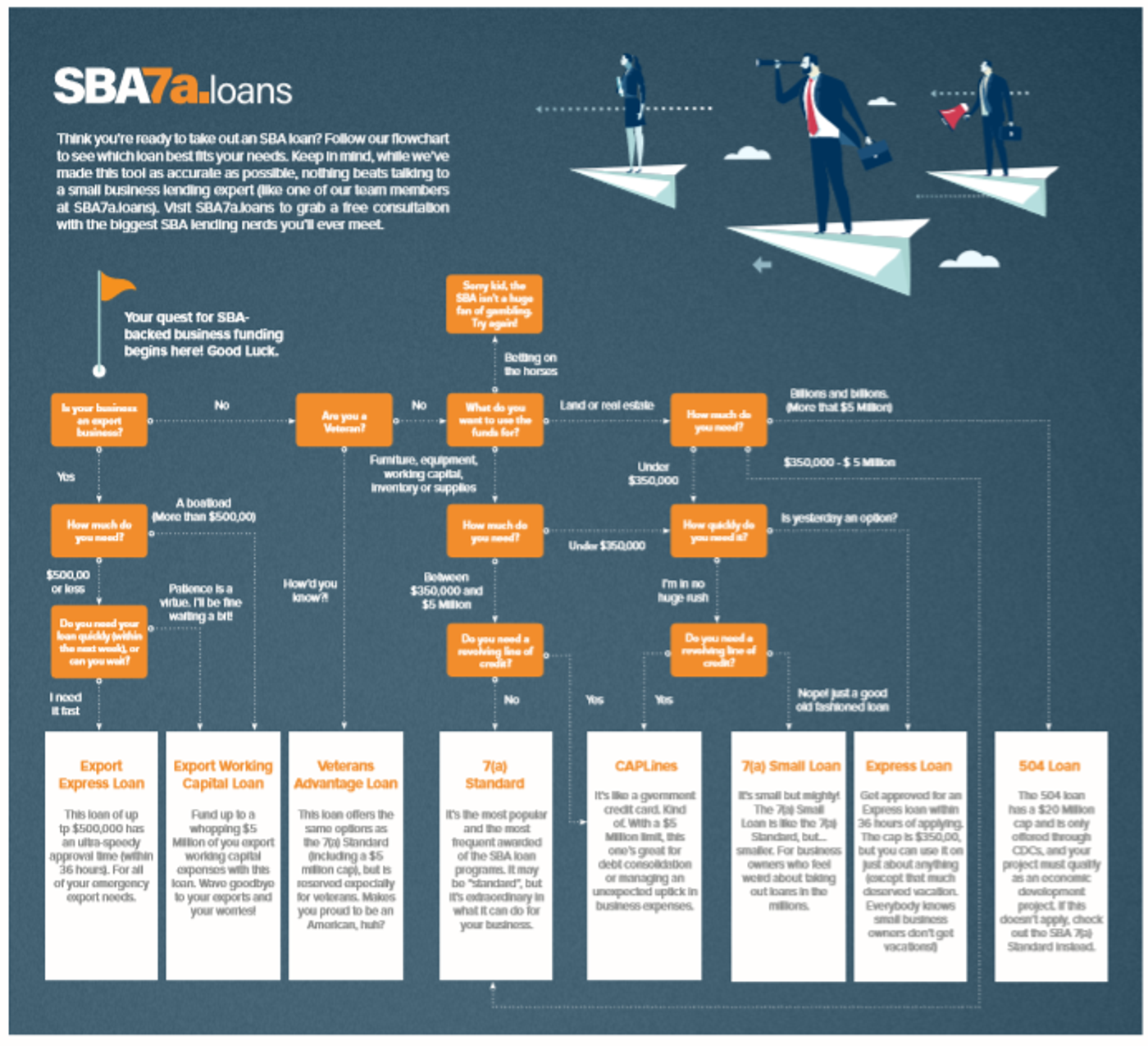 ](/s/sba-loans-decision-comparison-flowchart.pdf)
To learn more about the SBA 7(a) loan program or to Apply for a free quote, simply click the button below to connect with an sba loan specialist!
apply with us today