Using the SBA 7(a) Loan for Equipment
The SBA 7(a) loan can help with the cost of equipment , including machinery, furniture, and fixtures; or smaller, regular expenses like supplies and materials.
Start Your Application and Unlock the Power of Choice
$5.6M

offered by

a Bank

at

6.1%
$1.2M

offered by

a Bank

at

6.0%
$2M

offered by

an Agency

at

5.6%
$1.4M

offered by

an SBA Lender

at

9%
Click Here to Get Quotes!
Can I Use the SBA 7(a) Loan for Equipment?
Have you tried to finance new equipment purchases yourself? Maybe you've gone to family and friends to ask for small loans. Maybe you've tried to obtain a personal loan, or have even thought about using credit cards. But the money you need just isn't there — it's like it doesn't exist.
The SBA 7(a) loan is what you're looking for: a government-backed loan that you can receive from a bank, credit union, or other lending institution that's meant to help small businesses with real estate and working capital. And yes, you can use the SBA 7(a) loan for equipment purchases.
Industries That Qualify for the SBA 7(a) Loan
Before you start looking for an SBA 7(a) loan lender for your equipment, take a look at the eligibility requirements. First consider which industry you operate in, because certain industries don't qualify for an SBA 7(a) loan. Ineligible industries include:
Bail bond

Gambling

Life insurance

Mining

Mortgage servicing

Oil wildcatting

Primarily political and lobbying activities

Real estate investment or development

Religious teaching
Now, below are just a few examples of equipment you might buy within industries that do qualify for an SBA loan:
Accounting and financial: new computer systems, furniture, office equipment

Agriculture or agribusiness: tractors, generators, milking equipment

Construction: lifts, tools, safety gear, cranes, and other machines

Education: subject textbooks, dry-erase and electronic boards

Entertainment, arts, recreation, and sports: lighting and sound gear, uniforms, recording studio equipment

Hospitality and restaurants: ovens, hoods, other kitchen appliances

Information technology: fiber cabling, software licenses, computer systems

Manufacturing: hydraulic machines, overhead cranes, waterjet and laser cutters

Media, broadcasting, and PR: AV gear, studio props and sets, makeup

Real estate: advertising materials (signage, flyers, etc.), staging furniture

Retail: POS systems, racks and shelves, office equipment

Telecom: phone systems, computer systems, desks, and chairs

Transportation: fleet vehicles, forklifts, and other loaders
How Does an SBA 7(a) Loan Work?
The government backs a number of loans that small U.S.-based businesses can get from a bank, credit union, or other lending institution. The SBA 7(a) loan is the most popular of these commercial loans.
People often assume that the SBA lends this money directly to businesses, but that's not how it works. Instead, a bank or financial institution provides the loan, and the SBA guarantees it up to a certain amount. The money from the SBA 7(a) loan can be used for equipment, but also for real estate and other business purposes.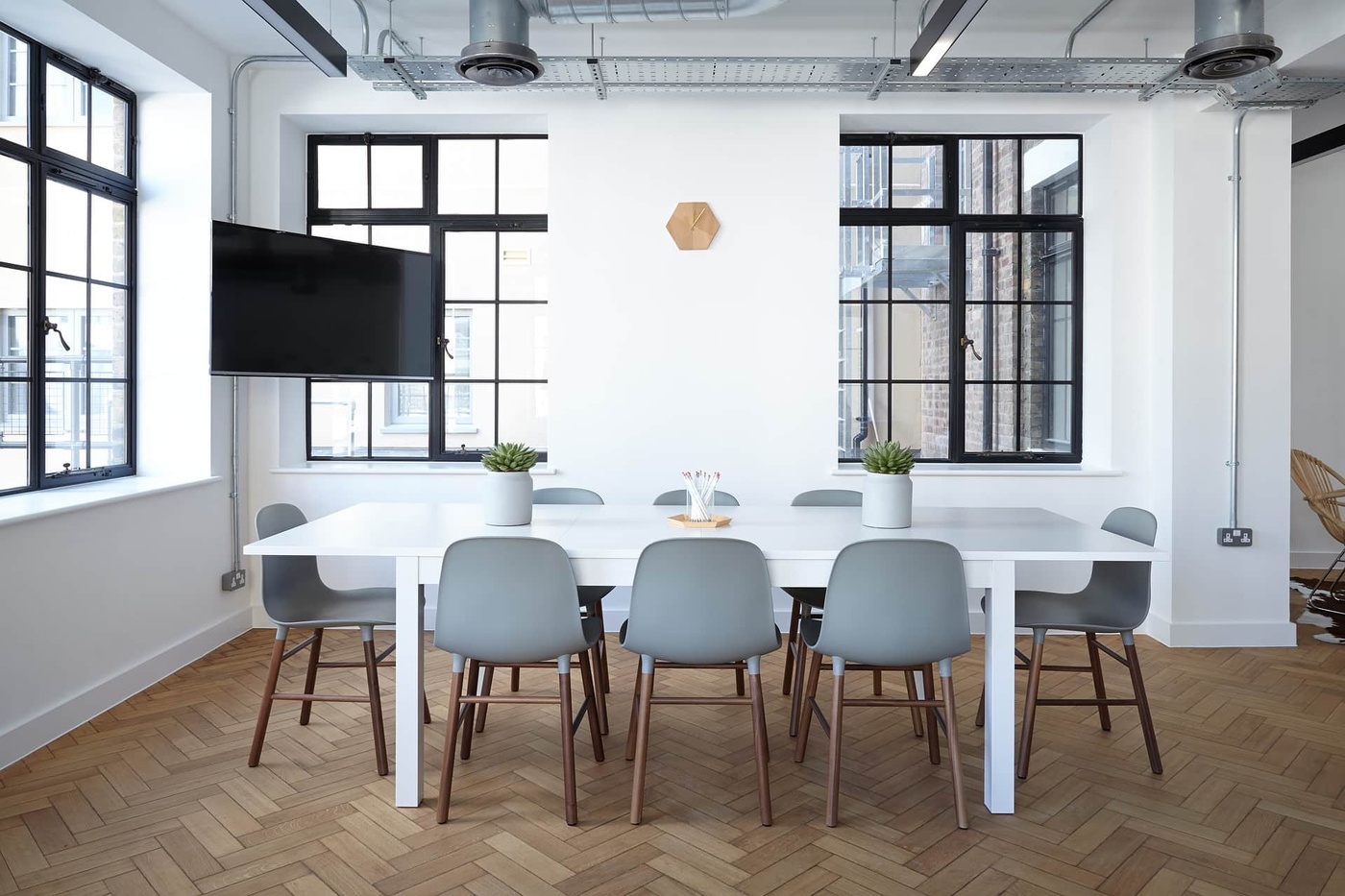 Borrower Requirements
There are some basic eligibility requirements for the SBA 7(a) loan:
Your business must operate for profit. Nonprofits and not-for-profit businesses are not eligible.

You must also have some equity in the business — this could mean you already have a profitable business, or you could use your own personal equity as collateral.

If you have any alternative financial resources, you must have used them first. For example, if you have a personal savings account or are able to get a personal loan, then you must first pursue those options before applying for an SBA 7(a) loan.

The business owner cannot be on parole.

You must be doing business in the U.S. or its territories.
SBA 7(a) Loan Terms
Here's a more detailed look at the SBA 7(a) loan terms.
SBA 7(a) Loans for Equipment: Loan Amount
| Feature | Details |
| --- | --- |
| Minimum | No minimum |
| Maximum | $5 million |
SBA 7(a) Loans for Equipment: Interest Rates
| Loan Amount | Maturity <7 Years | Maturity >7 Years |
| --- | --- | --- |
| $25,000 or less | Base rate plus 4.25% | Base rate plus 4.75% |
| $25,000–$50,000 | Base rate plus 3.25% | Base rate plus 3.75% |
| More than $50,000 | Base rate plus 2.25% | Base rate plus 2.75% |
The SBA guarantees up to 85% for loans of up to $150,000 and 75% for loans greater than $150,000.
Equipment loans carry a maximum term of 10 years. If the loan involves real estate, however, this increases to 25 years.
Finding the Perfect SBA 7(a) Lender
You can find an SBA 7(a) loan lender in most U.S. cities. Banks, credit unions, savings and loans companies, and specialized lenders can all operate as SBA lenders. A good sign of an appropriate bank or credit union is if they are considered a Preferred Lender by the SBA. SBA Preferred Lenders have a track record of helping small businesses get loans efficiently and effectively.
Speak with SBA7a.Loans and let us help match you with a lender. We can give you the best opportunity to find a lender through our years of experience in working with small businesses and startups. Above all, we want to provide you with an educational platform to better familiarize yourself with the intricacies of the SBA 7(a) loan process.
SBA 7(a) Loans Can Help With Equipment Loans
At SBA 7(a) Loans, we live and breathe the SBA 7(a) loan process. We match business owners like you with the best lender for your situation, even if it means looking outside the SBA 7(a) loan platform. We serve our customers by offering a free educational portal and leveraging our lender matching service to help you on your way to success. We have a deep love of American small businesses, and we believe it shows in our customer-first attitude.
Case Study: Brewing Better Beer in Milwaukee
Joel, a passionate craft brewer in Milwaukee, was enjoying moderate success with Lakefront Lagers, his small brewery. However, his outdated equipment was limiting his production capacity and preventing him from expanding his business to new markets.
Determined to upgrade his machinery and grow Lakefront Lagers, Joel decided to look into financing options. After doing some research, he believed that an SBA 7(a) loan was the perfect solution to help him purchase state-of-the-art brewing equipment and increase production.
Joel approached an SBA-approved lender with a detailed business plan outlining his vision for Lakefront Lagers' expansion. He proposed purchasing a new, efficient brewing system that would double his production capacity, allowing him to tap into lucrative distribution deals with local bars and restaurants.
Unfortunately, his first meeting with the bank didn't go so well.
The lender was concerned about the brewery's inconsistent revenue and whether Joel's existing customer base could support the increased production. Additionally, the lender questioned the brewery's ability to withstand the fierce competition within the craft beer industry — especially in Milwaukee.
This didn't stop Joel, though. He revised his business plan and conducted extensive market research to demonstrate the growing demand for craft beer in Milwaukee and the surrounding areas. He also presented letters of intent from local establishments, showing their interest in carrying Lakefront Lagers once production increased.
Convinced by Joel's determination and comprehensive planning, the bank approved a $200,000 SBA 7(a) loan with a 10-year repayment term and a low, fixed interest rate.
With the SBA 7(a) loan, Joel purchased the advanced brewing equipment, and his production capacity skyrocketed. Lakefront Lagers secured distribution deals with several bars and restaurants, significantly increasing its revenue. The brewery even launched a popular limited-edition beer, which attracted new customers and boosted its reputation within the craft beer community.
SBA 7(a) loans can empower business owners like Joel to overcome challenges, invest in vital equipment, and expand their businesses to new heights.
This is a fictional case study provided for illustrative purposes.