The SBA Lending Process in Five Steps
SBA7a.loans has laid out each step of the loan process so you can approach your quest for funding with confidence.
Apply for a loan in minutes and get multiple quotes today → Get Quotes
The SBA Lending Process
The route to being awarded an SBA 7(a) loan can be confusing, especially if you don't know where to start or what to do when. We've put together a start-to-finish guide on what we consider the essential steps in SBA 7(a) lending for small business owners who want to undertake the journey.
Step #1: Check Your Qualification Status

In order to be considered eligible for an SBA 7(a) loan, your business must operate in the United States, or within a U.S. territory. The business owner must not be on parole, and the business itself can't be a non-profit organization.
The SBA requires that a business owner exhausts other financial options before seeking out a 7(a) loan -- if you have an extra house or cars that can be liquidated, or the ability to receive a traditional loan, those options must be pursued before the SBA will consider you eligible.
Some industries are ineligible to receive SBA funding, such as speculation-based ventures, gambling, and others. Learn more about eligible and ineligible industries here.
Step #2: Know Where Your Business Stands
Before you walk into your local SBA preferred lender's office, it's a good idea to have a solid grasp of what your business is. Ever heard Temet Nosce, or know thyself? This applies in business, too. One of the best first steps to understanding your business is to refine your business plan, and maybe rework it significantly.
If you don't have a business plan drafted, now is the time to do it! A strong business plan can help immensely with lenders, all of whom want to ensure the money the lend out will be returned to them.
Beyond your business plan, look up your personal credit score and business credit score. If your small business has a long history and is large enough, you will have built a business credit score separate from your personal score. If that's not the case, and you have a very small business with only a handful of employees, your personal credit score will also be taken as your business credit score by lenders.
Step #3: Collect Your Documents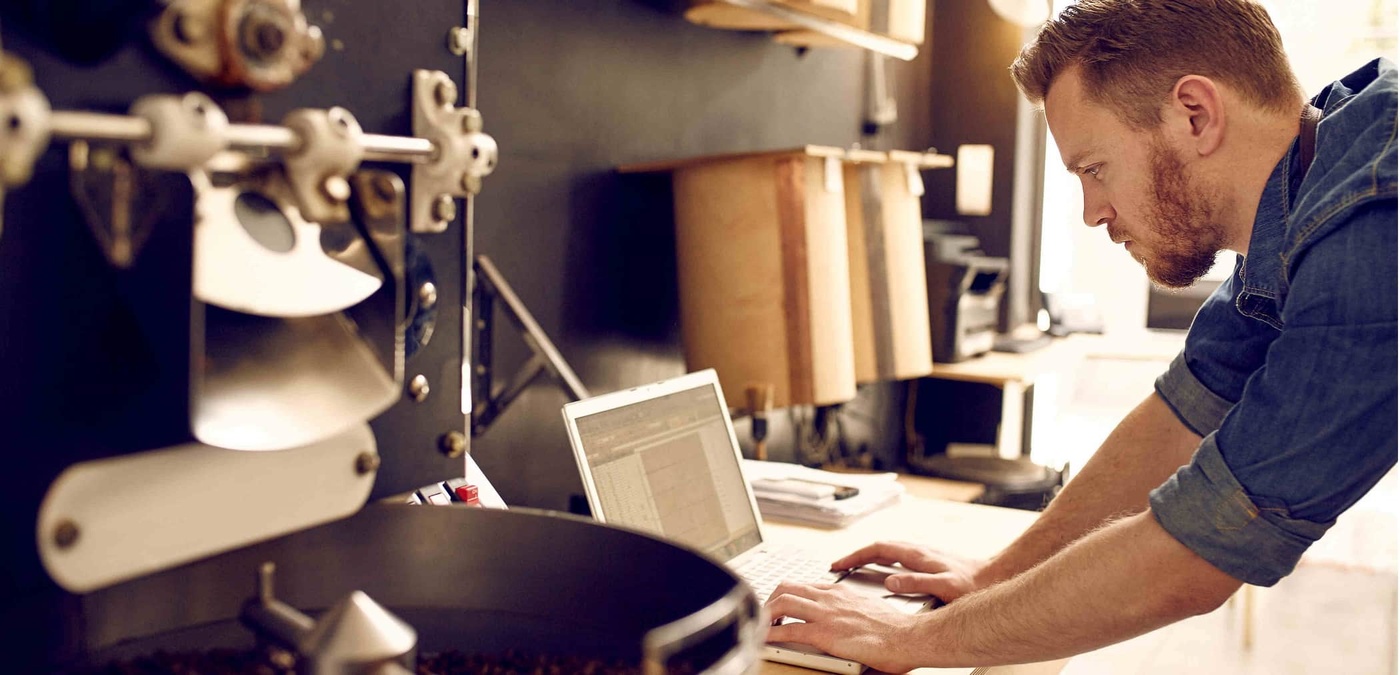 You've checked your eligibility status, and you've got your business plan written and practically memorized. Still, there's more paperwork to collect to ensure you have the best chance possible to get your SBA 7(a) loan.
The government loves paperwork, and your financial records are of special interest to the SBA when they are considering lending to you. Personal income tax returns for you and any paperwork that shows relevant assets and liabilities. Documentation of savings accounts, retirement accounts, investments in stocks or bonds, salaries from disability or SSI, as well as any credit cards or loans.
Also, you should collect these other legal documents if they are applicable to you:
Business licenses and registrations

Articles of incorporation or organization

Third party contracts

Franchise agreements

Commercial lease agreements

Lawsuit documentation

Judgments or bankruptcies
Another document you may want to build out is one of your plans with the SBA loan, should you be awarded. Any purchase agreements you can obtain for business, stocks, or assets you plan to buy are a good idea to include, as well as real estate purchase agreements.
SBA-Specific Documentation
The SBA has a list of documents and forms it requires, which makes them mandatory for obtaining an SBA 7(a) loan. Among the required documents are biographies and criminal history reports for you and anyone with at least 20 percent stake in your company.
SBA Form 912 is the Statement of Personal History, and is part of the criminal history report. There is also Form 1919, the Borrower Information Form -- a series of identifying yes or no questions meant for anyone with a 20 percent stake in your company.
Aside from ensuring that you and your partners are of good moral standing, the SBA also requires Form 413 be filled out. This Personal Financial Statement is also required for anyone with at least 20 percent stake in your company, as well as your spouse and any guarantor on the loan.
Lastly, the SBA provide a standard cover sheet to use with your documentation. The 7(a) LGPC Submission Cover Sheet should accompany your final paperwork, and includes on it a checklist of any paperwork that you should include with your submission.
Step #4: Find Your Lender
Now that you've got all of your proper documentation together, you're ready to seek out a lender. It's best to search for local lenders who have experience with SBA loans. There are certain lenders the SBA has deemed Preferred Lenders, and they have the authority to make final decisions on credit and other allowances on behalf of the SBA. Working with a preferred lender can make the process move quickly, and can improve your chances of having your specific case heard.
Step #5: Get Assistance

At SBA7a.loans, we help small business owners get SBA funding. If you're having trouble putting together a proposal, we'll offer our feedback and guidance. We've been involved in capital markets for years, and can answer your questions and match you with the best lender (even if we have to look outside of the SBA platform). We have a deep love of American small businesses, and we believe it shows in our customer-first attitude. Simply click the below to get started! 
More on Applying for an SBA Loan
Read our latest posts on commercial real estate and SBA lending. Find articles on using the SBA 7(a) loan and other loans for your business mortgage, buying an owner-occupied property, land and new construction, refinancing, and more.
Featured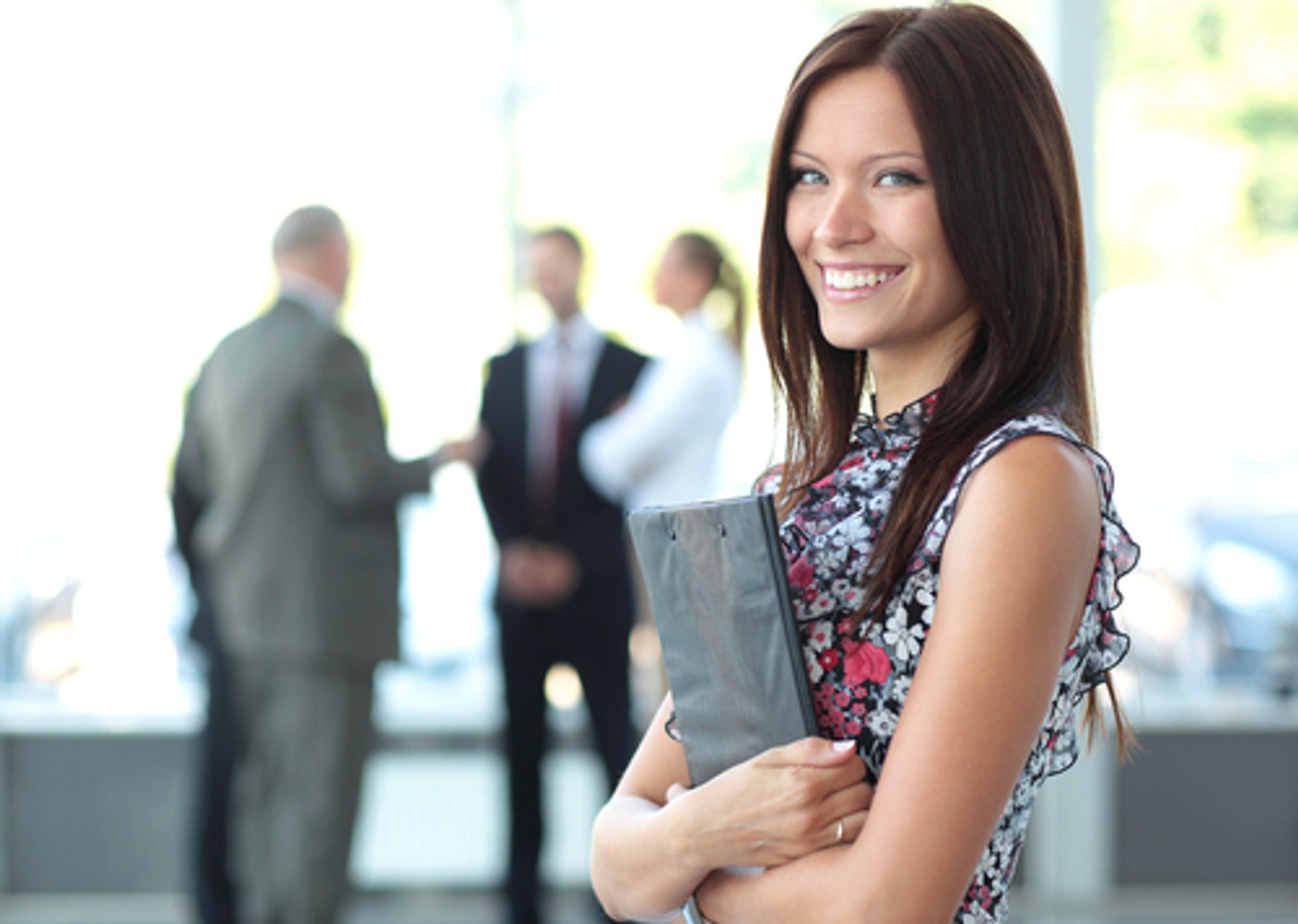 Experts Share Their Secrets on Why Small Businesses Don't Get Approved for SBA Loans
We wanted to get some perspective from commercial loan officers on the most common mistakes they see business owners making when applying for a loan, so we posited this question to several different lenders -- and the responses were surprising.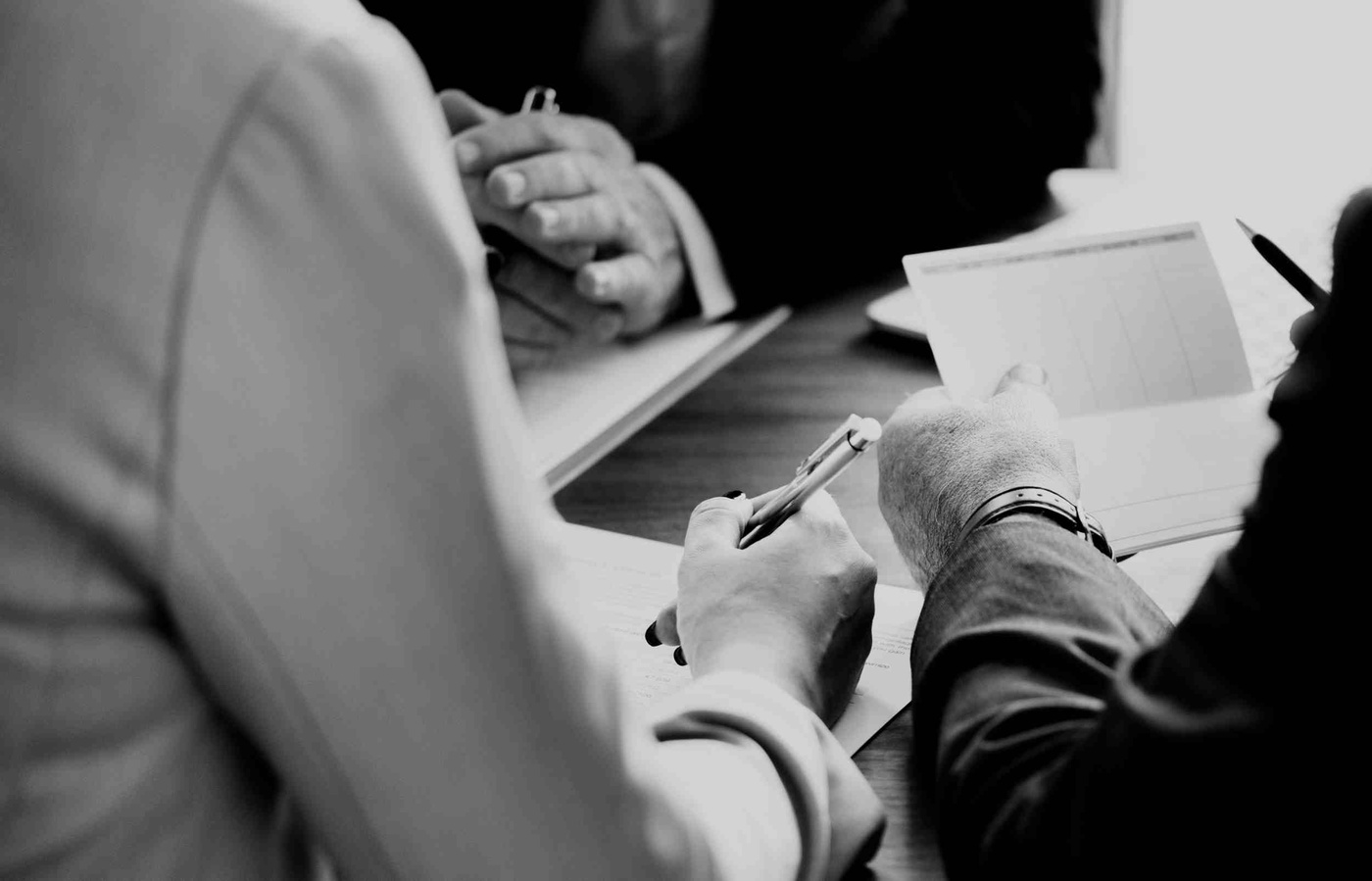 Wondering What a Sample SBA 7(a) Loan Proposal Looks Like?
If you're a hands-on learner (and the type who likes to be insanely prepared), you likely want to know what an SBA loan proposal might look like before you jump into the arduous process of applying for one. That's what we're here for! In our sample loan proposal, see a filled-out version of a real SBA loan application.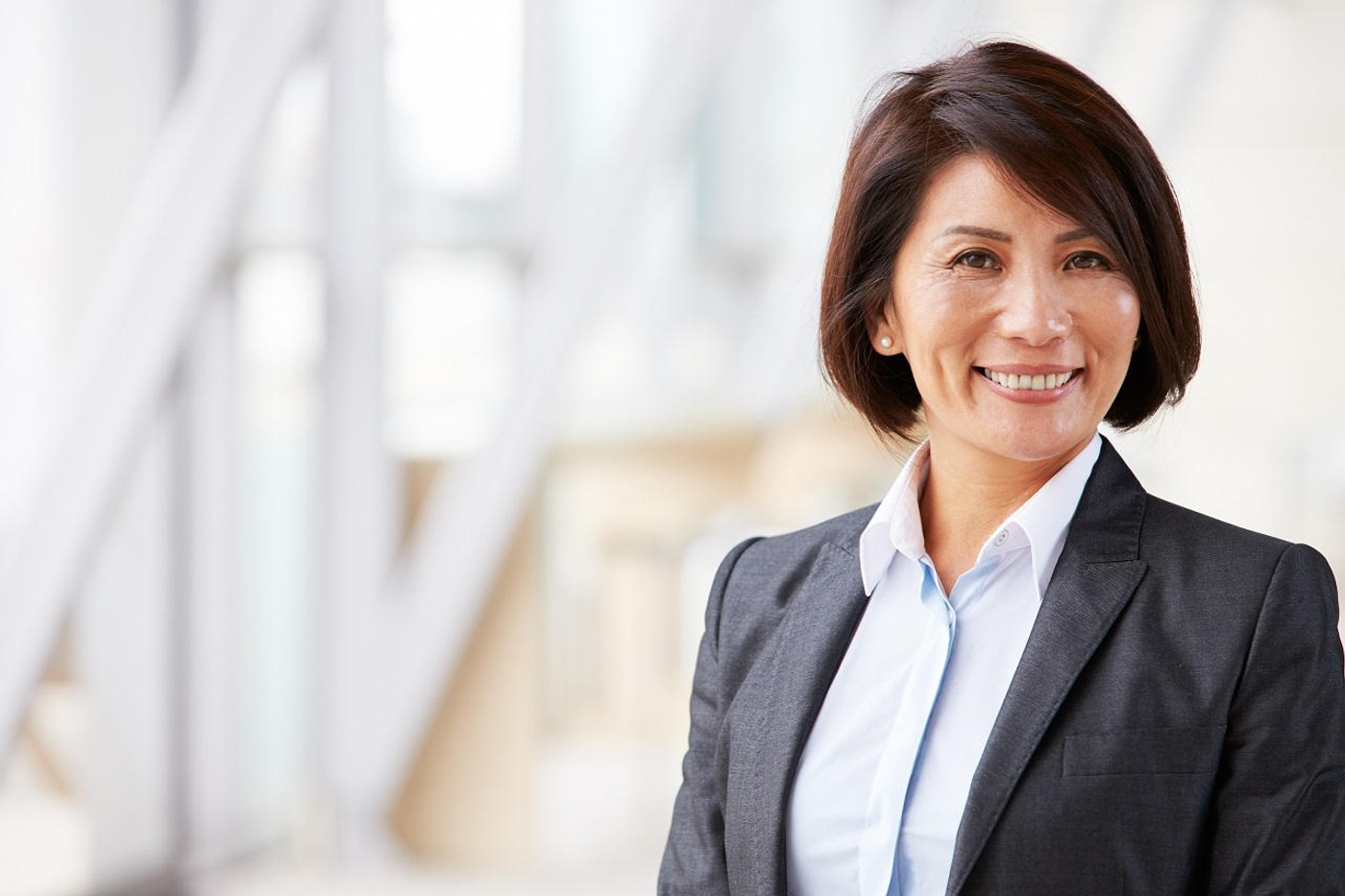 Looking for the perfect SBA lending institution to fund your next business move? Increase your odds by going with one of the top lenders of 2018. Here, we compare six of the top SBA 7(a) lenders in different geographic areas in the U.S. to help you determine which SBA lending institution is right for you.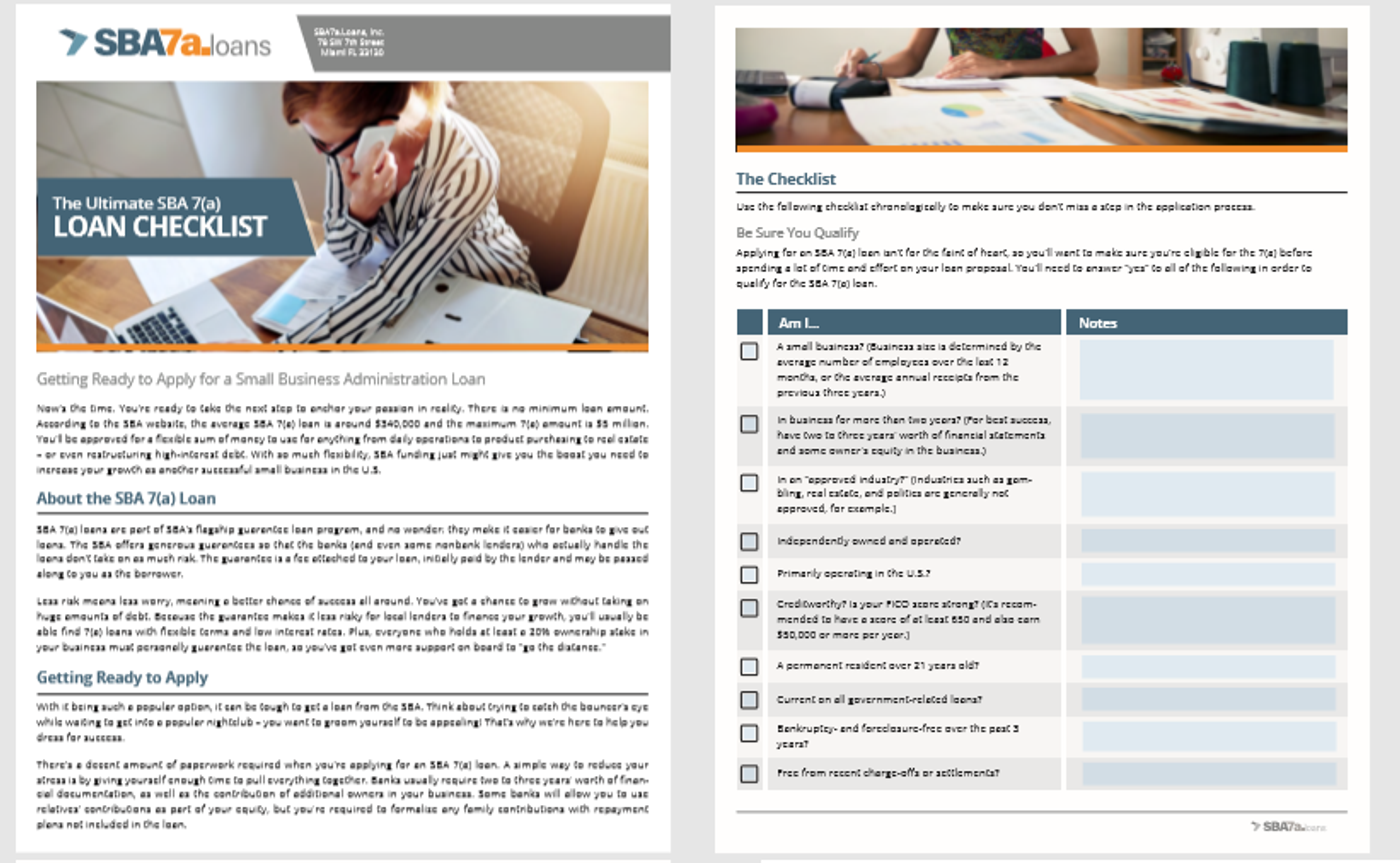 SBA 7(a) Loan Checklist: Getting Ready to Apply
Between growing business, putting out fires, and trying to squeeze in some sleep (remember that?) you also have to magically conjure up the time to prepare to apply for your SBA loan, too. Don't let important details get lost in the shuffle. Use our PDF checklist as your personal assistant, and stay on task from start to finish.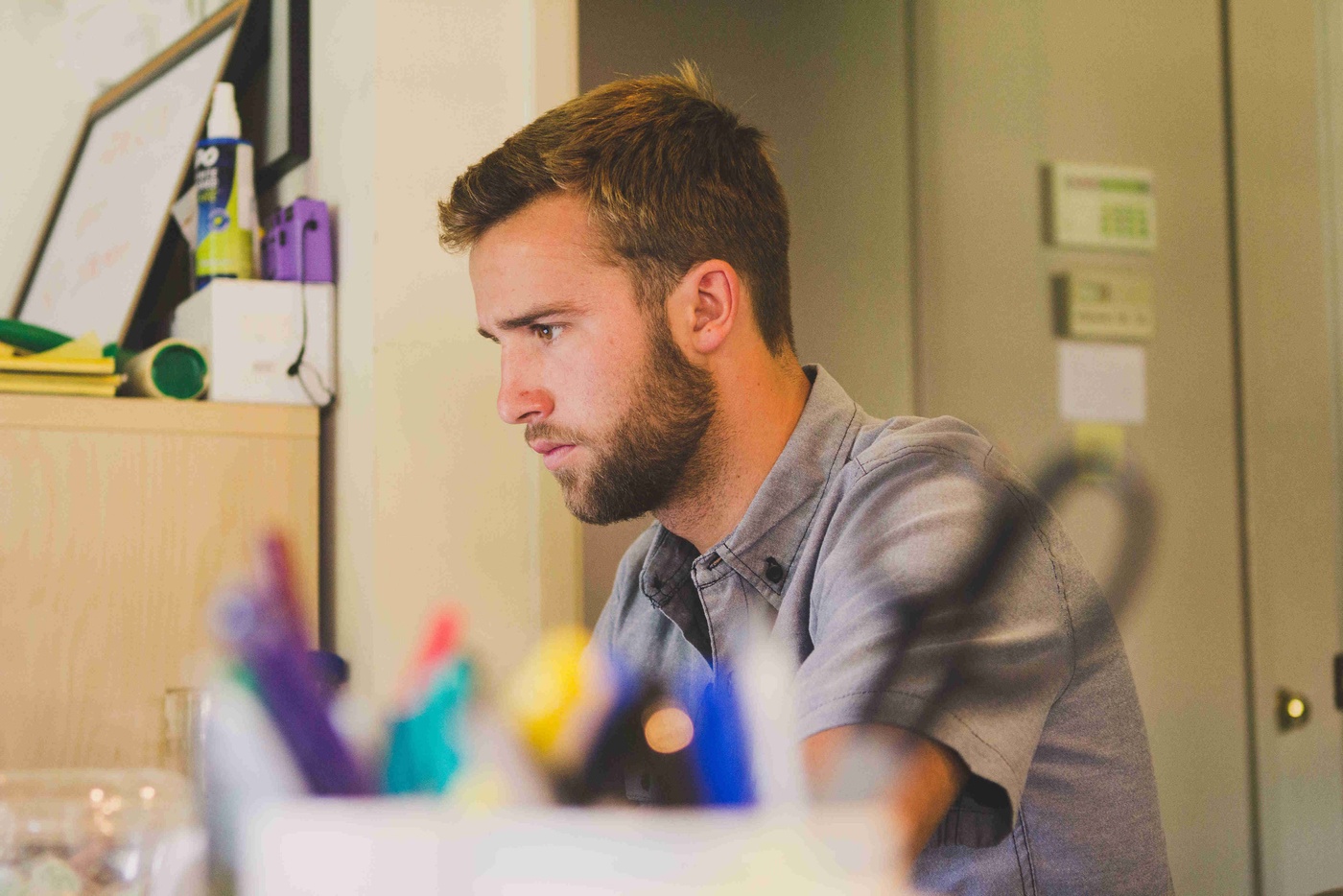 What Are the SBA 7(a) Loan Borrower Eligibility Requirements?
Eligibility depends on several factors decided by both the lender and the SBA. You must operate a for-profit business, have reasonable owner equity, have a proven need for the loan, and intend to operate the business within the United States or its territories.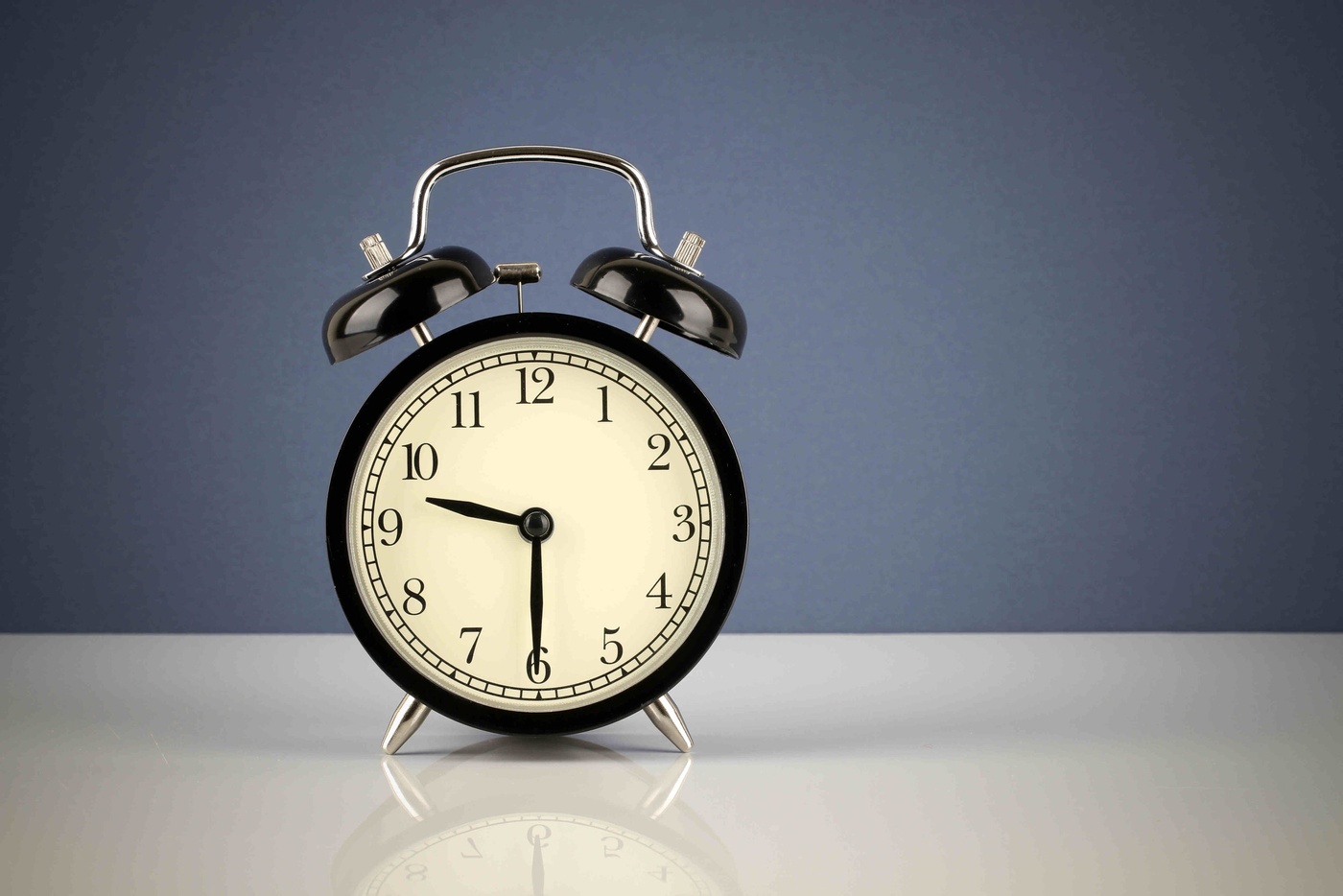 How Long Does it Take to Approve an SBA 7(a) Loan?
SBA 7(a) approval time varies, depending on the lender's experience level. Preferred lenders offer fastest closings, followed by certified lenders and standard lenders. All will guarantee your small business loan under SBA rules.