SBA 7(a) Fact Sheet: All the Essentials in One Page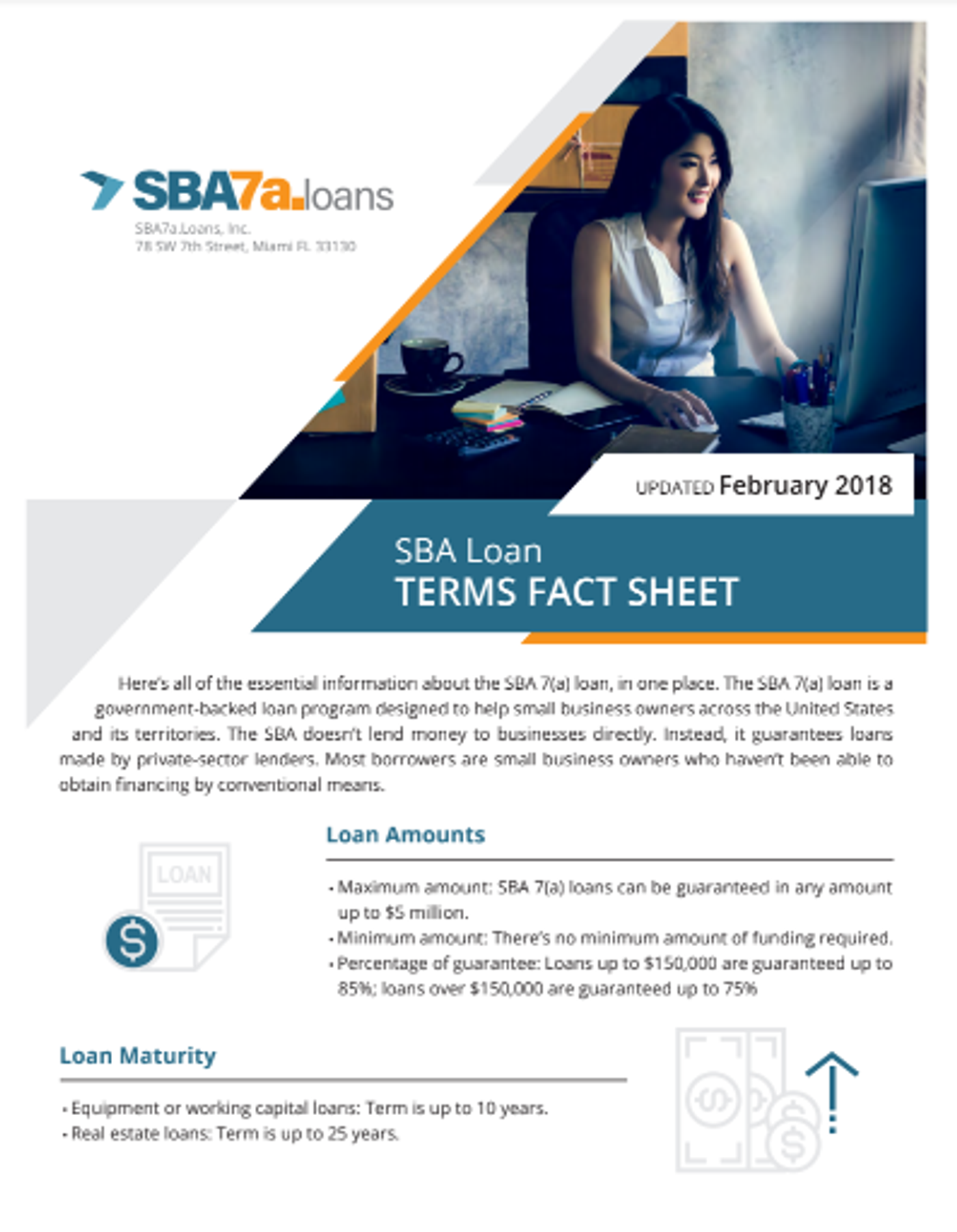 If you're wondering about collateral, loan length, terms, and rates (but don't want to sift through pages of literature) you've come to the right place. Here's our free SBA 7(a) loan fact sheet. Use this one-pager as your quick reference guide to the Standard 7(a) loan. Inside, you'll find key details about what you can use the SBA 7(a) loan for, maximum and minimum amounts, eligibility and credit requirements, and information about collateral and down payments.
Put it on your office wall, share it with a friend, print it off and use it to play paper football -- the choice is yours! Happy small business-ing.
Download the SBA 7(a) Fact Sheet
To learn more about the SBA 7(a) loan program or to get a free quote, simply click the button below to connect with an sba loan specialist!