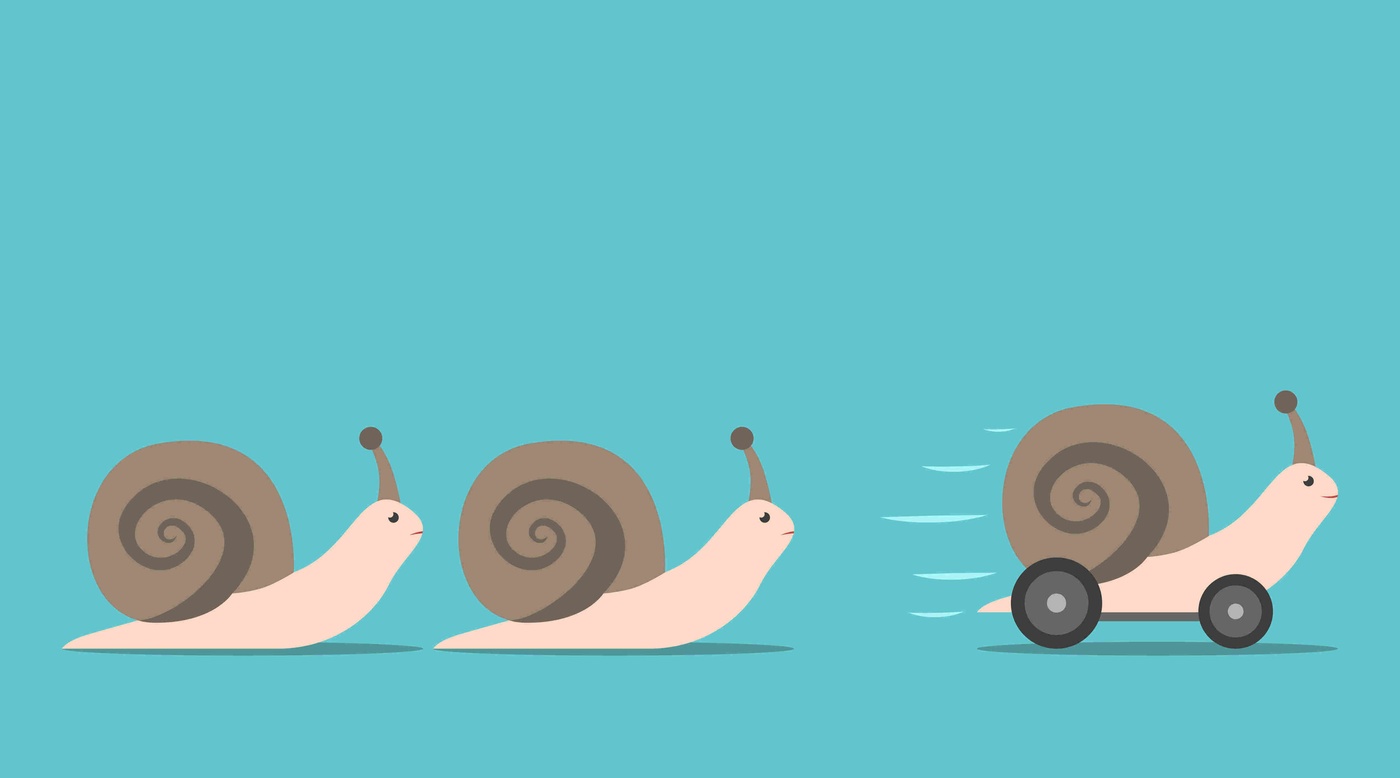 An SBA 7(a) Express Loan has fewer hoops to jump through than the other SBA 7(a) loans, since you won't be waiting on as many back-and-forth approvals. Of course, you do still need to qualify, you'll only be backed for up to 50% of $350,000, and an Express Loan may ultimately be more expensive for you, but you could receive a decision within 36 hours of your loan application. That's what we call express! In contrast, the fastest you can expect to hear back if you're applying for a Standard SBA 7(a) Loan is three weeks.
Why is the SBA Express Loan So Fast?
The SBA gives its Express lenders the authority to make credit decisions without requiring SBA review first. It's still not a free-for-all, but there's a lot less ping-ponging to deal with. Which means less time for you to wait.
If you apply and are approved for an SBA Express Loan, you can increase the chance that you'll get approved for funding by other, more traditional lenders.
How Can I Use My Express Loan?
A 7(a) Express Loan follows the structure of a Standard 7(a) Loan and is just as versatile in its use — you can use it as working capital for any operational costs for your business. You can use any approved funding to fill a variety of business needs, including start-up costs or funding a business expansion. You can also use Express Loan funds to refinance debt, or as a revolving line of credit. Additional uses include:
Furniture and interior decorating.

Machinery and equipment.

Real estate, construction, and renovations.

Buying a new business.
Am I Eligible for an SBA 7(a) Express Loan?
Are you a for-profit business, and have you already invested your own equity? Are you operating in the U.S.? Do you fit the SBA's definition of a "small business" by size? These are the most basic questions, the answers to which will define your basic eligibility. And then there are more:
Have you tried funding from other sources before applying for a loan?

Can you show that you've been unable to secure enough credit elsewhere?

Are you up to date with payments on any and all government debts?

Can you prove you'll be able to repay your loan?

Can you be considered "of good character?"

Do you have high personal and/or business credit scores?

Do you have relevant management experience in your industry?

Can you provide a practical business plan?
What Else Should I Know About the SBA Express Loan?
While Standard SBA 7(a) Loans can be guaranteed up to 85%, the SBA will only guaranty 50% of your Express Loan. This means you might face stricter approval criteria, and/or your Express Loan will most likely have a higher interest rate.  If you're willing and able to take on the higher risk — and show the SBA you're good for it, then there's little to worry about.
It's also important to note that the SBA has basic requirements for the Express Loan, but any lenders can choose to enforce additional, stricter requirements. Just because they're considered the easiest type of SBA Loan to qualify for (due to their less ideal terms) doesn't mean Express Loans are totally easy.
While the SBA's part of the loan approval process is much quicker, the rest of the funding process still takes time. Your lender's speed of approval must also factor into your timeline. Most Express Loan lenders are banks, and they tend to require a great deal of paperwork and time for their part in your application.
To learn more about the SBA 7(a) loan program or to get a free quote, simply click the button beloW!