Wondering What a Sample SBA 7(a) Loan Proposal Looks Like?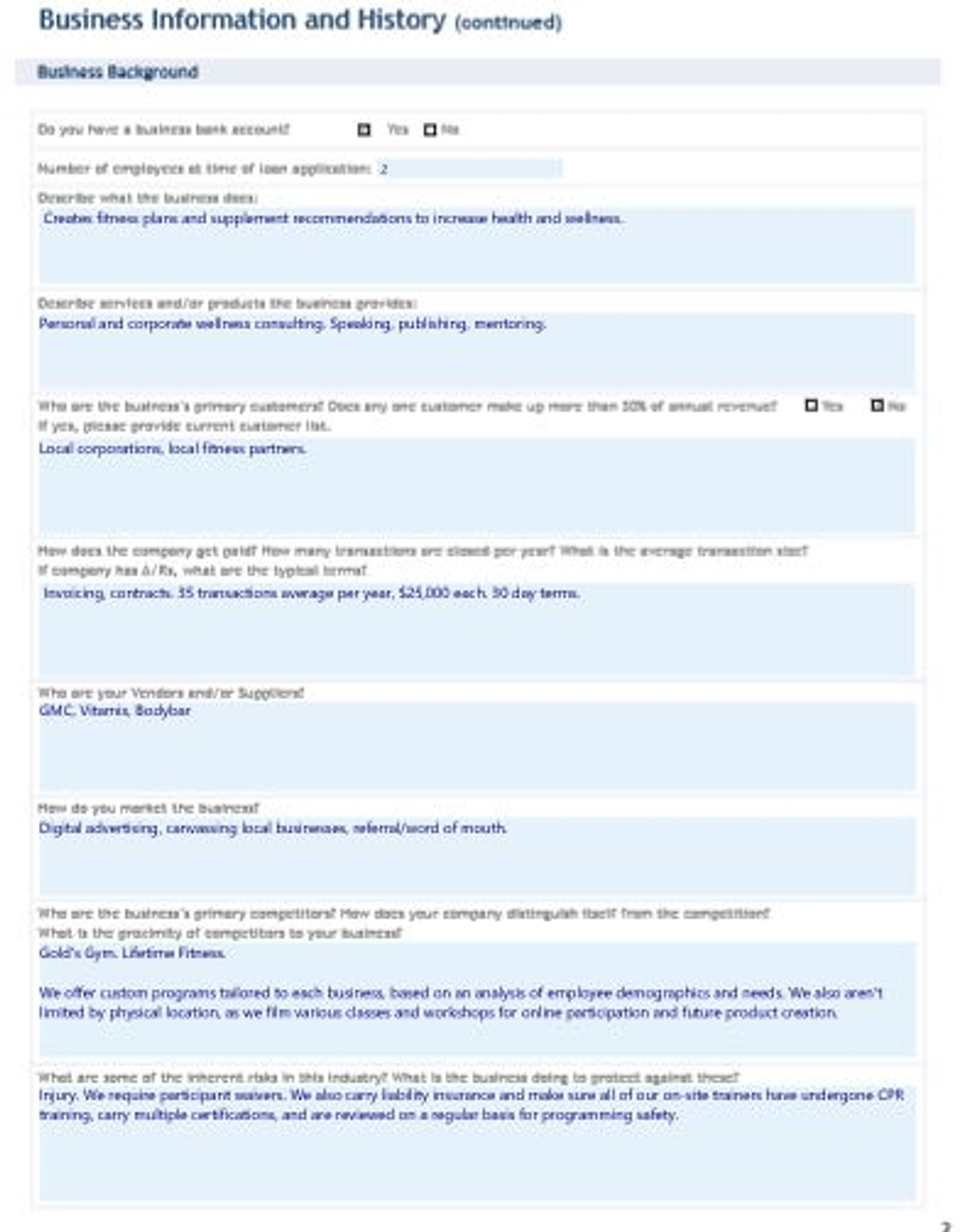 If you're a hands-on learner (and the type who likes to be insanely prepared), you likely want to know what an SBA 7(a) loan proposal might look like before you jump into the arduous process of applying for one. That's what we're here for!
In our sample loan proposal, see a filled-out version of a real SBA 7(a) loan application, which includes:
Applicant and business information

Business history

Operational information (vendors, marketing, risks, etc.)

Financial information

Legal information

Project-specific information
Check out our sample business loan proposal below and get a head start on securing the funding you need to grow your business.
View the Sample SBA Loan Proposal
or, to learn more about SBA 7(a) loans and get a free quote, simply CLICK the button below!