SBA 7(a) Fact Sheet: Loan Terms, Fees, and More
Get the essential details on the SBA 7(a) loan in our free fact sheet here. Download now to see the latest rates, maturity, fees, amounts, and other important information about the Small Business Administration's main loan program for entrepreneurs and business owners.
[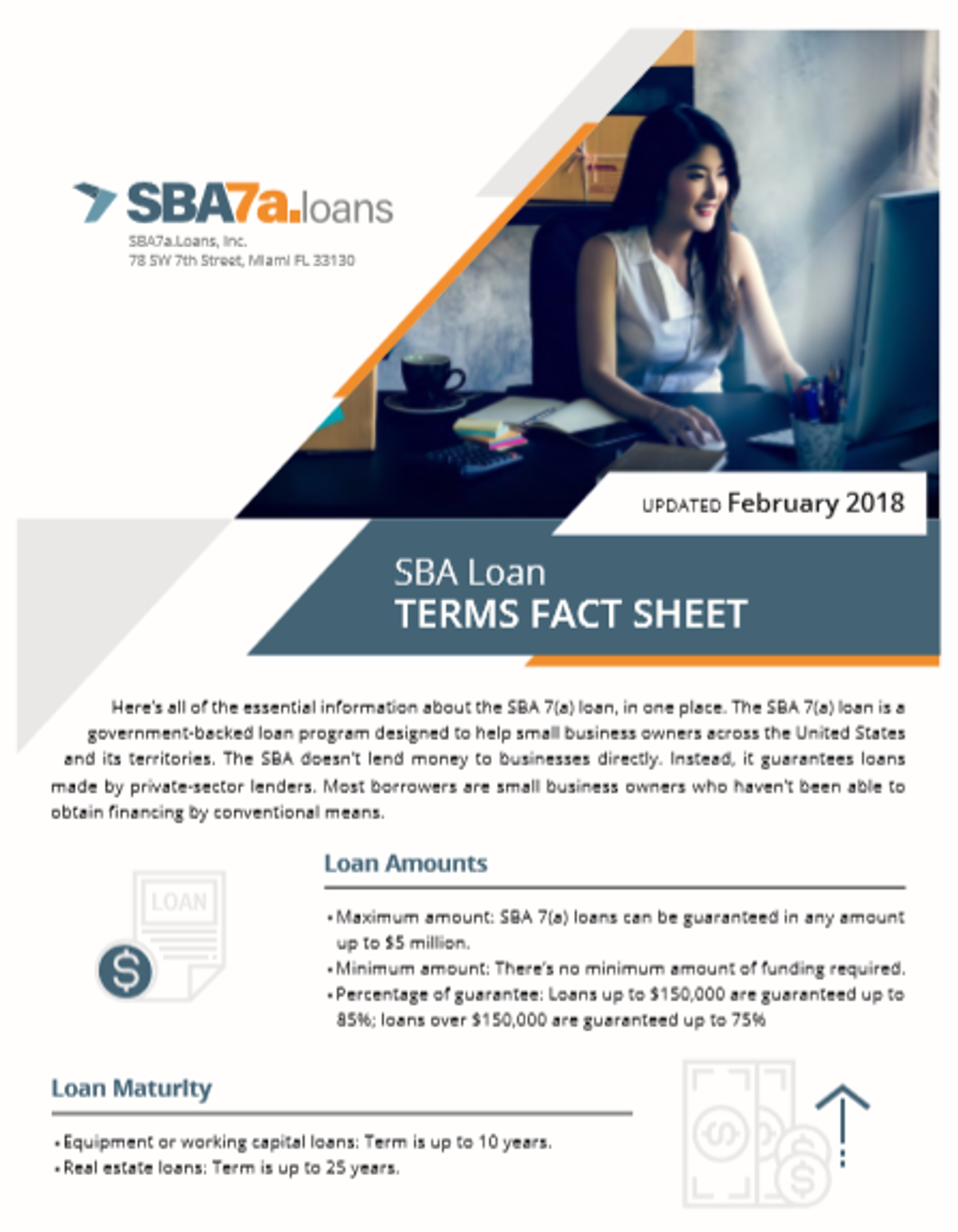 ](/s/SBA-7a-Loan-Terms-Fact-Sheet.pdf)
Or, simply click the button below to apply for a Free SBA loan quote!