SBA 7(a) Loan Program Glossary and FAQs
A glossary of useful terms and FAQs dedicated to SBA 7(a) financing.
Apply for a loan in minutes and get multiple quotes today → Get Quotes
SBA 7(a) Loans Glossary and FAQs
The SBA 7(a) loan, just like anything in the financial industry, has its own terminology and lingo. If you're hung up on a particular piece of paperwork, or wondering what the difference is between LTV and LTC, you've come to the right place. Browse the FAQs below or search for a particular topic using the search bar.
Latest Posts: Glossary and FAQs
Featured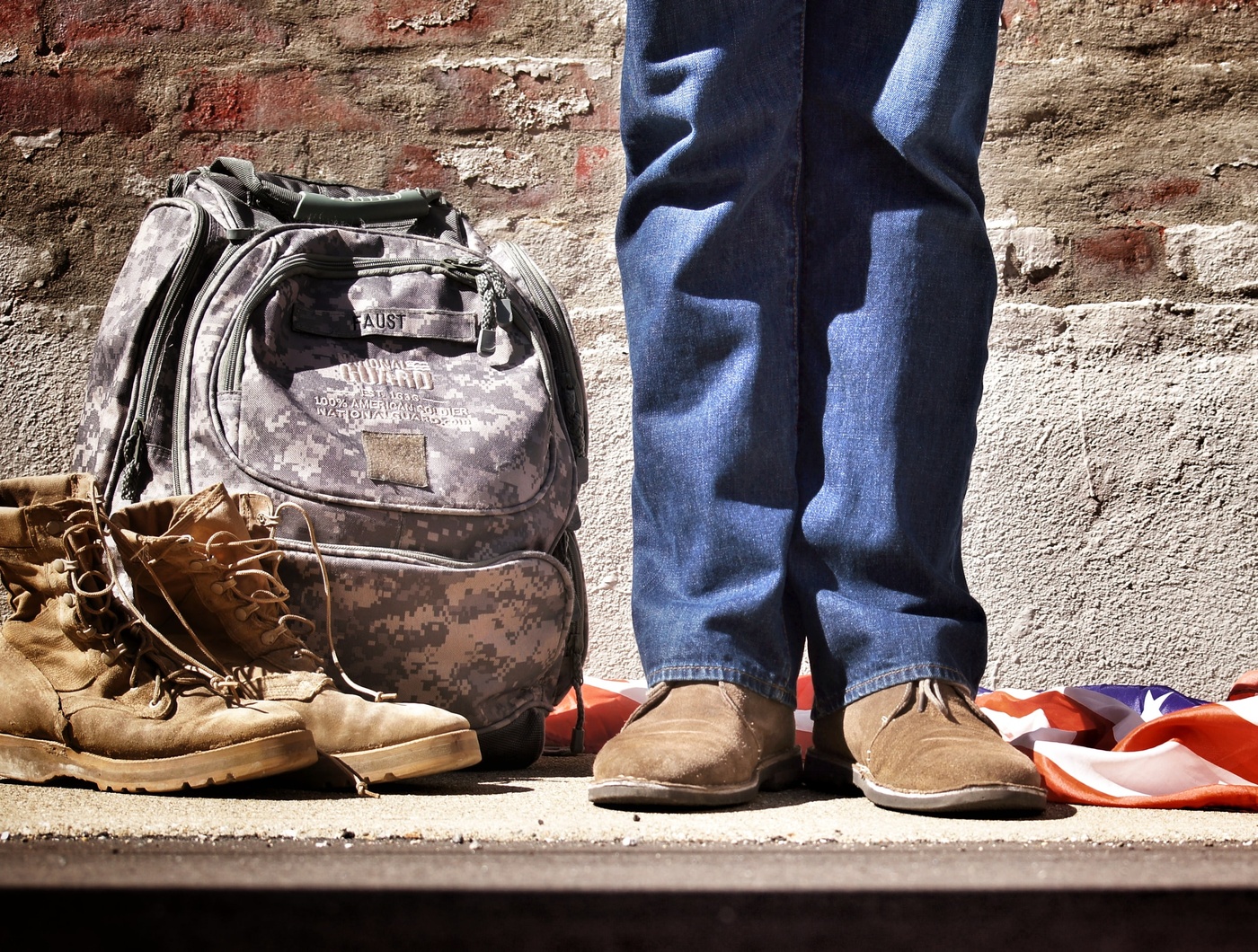 What is the SBA Veterans Advantage Program?
The SBA Veteran Advantage Program is an amazing supplement to the already outstanding SBA loan program. The Small Business Administration honors veterans and other qualified individuals with lower fees on all of their popular loan products.
What is a Small Business Administration (SBA) Loan?
A Small Business Administration loan is a type of business financing guaranteed by the U.S. Small Business Administration or "SBA". The SBA sets guidelines and works closely with lenders in order to secure these loans, which minimizes risk for the lender, making obtaining small business financing infinitely easier.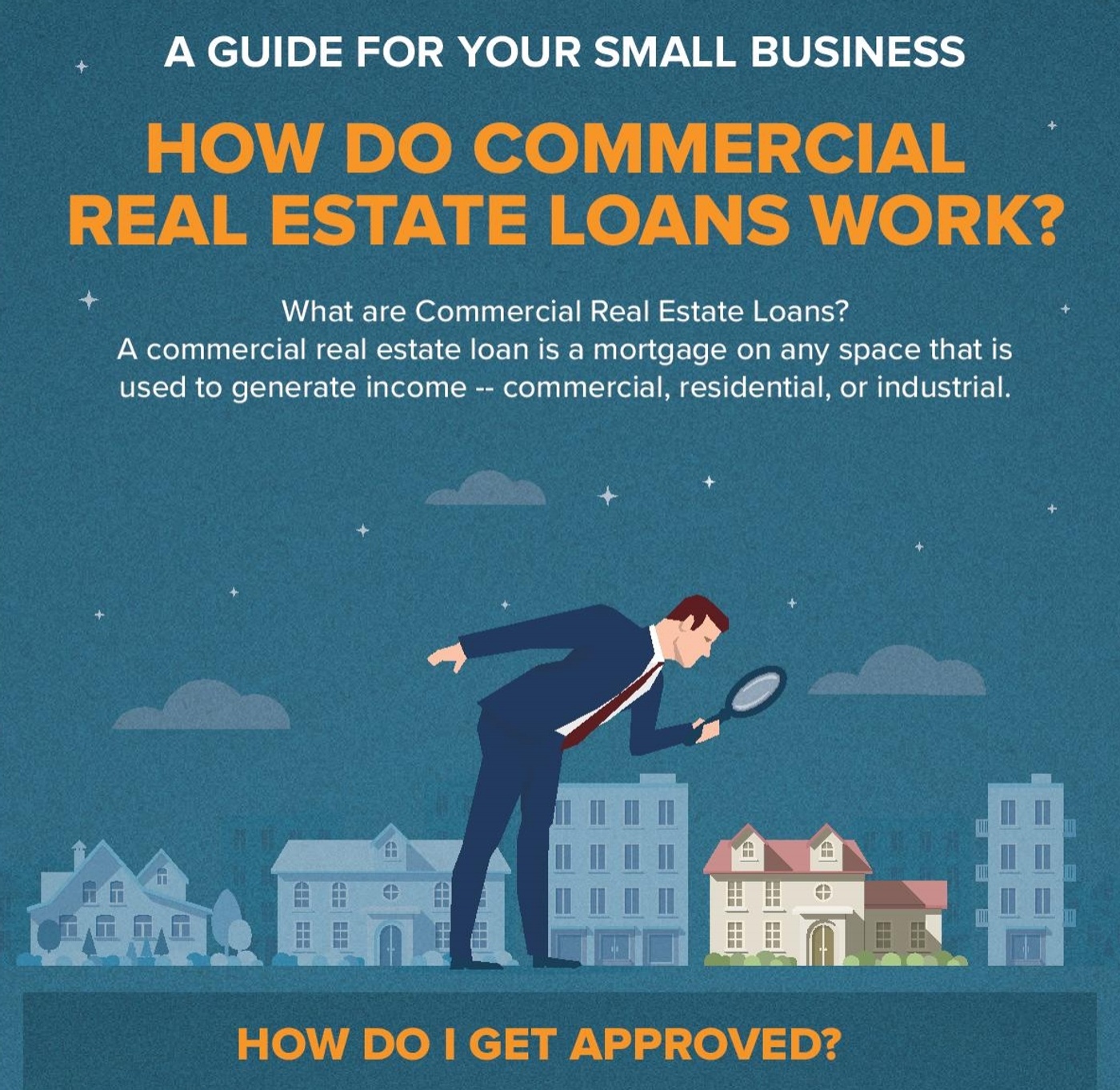 How Do Commercial Real Estate Loans Work?
Commercial real estate lending isn't rocket science. But the lack of resources out there on the topic certainly make it feel that way, sometimes. That's why we've designed this infographic to break it down into logical steps.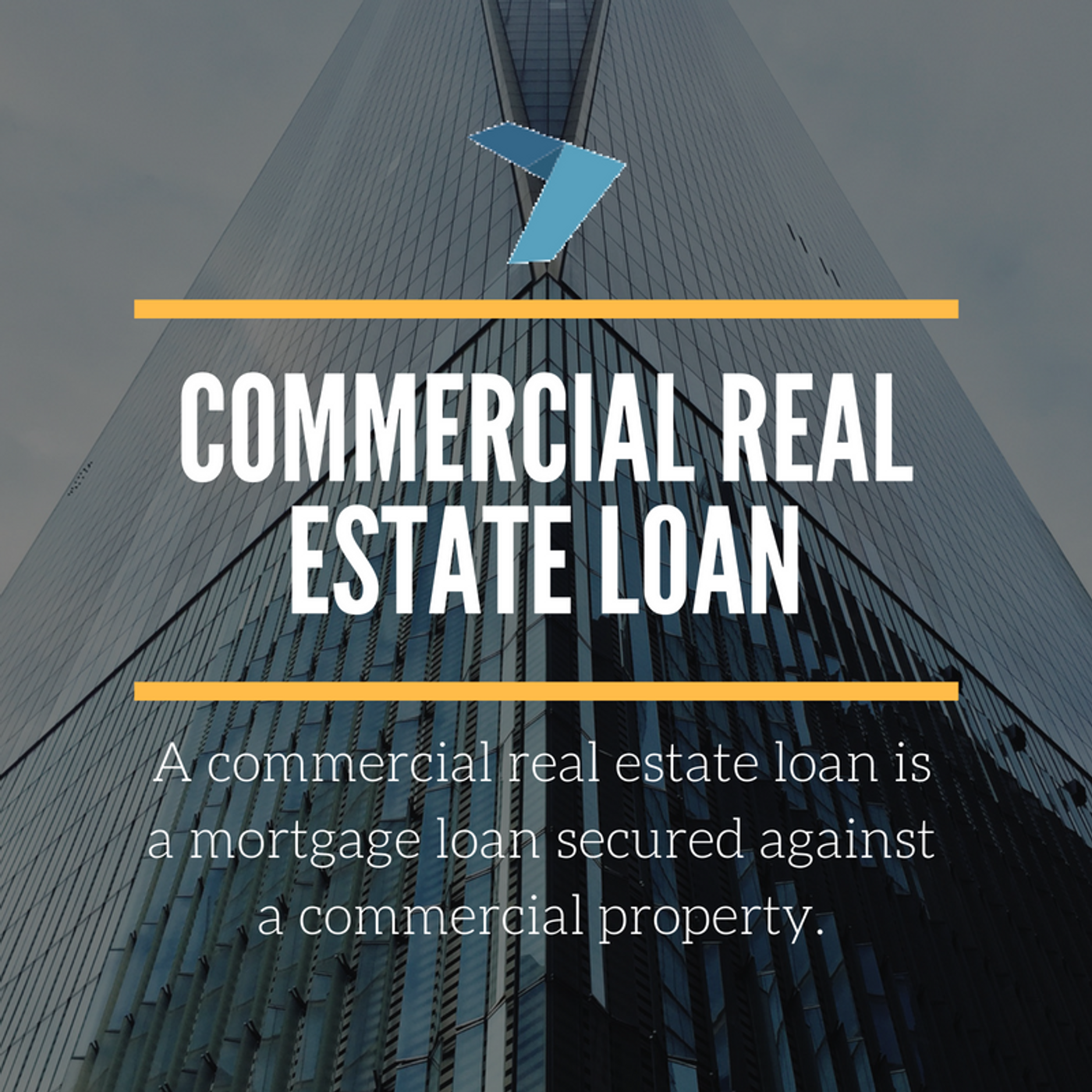 What is a Commercial Real Estate Loan?
A commercial real estate loan is a mortgage loan secured against a commercial property. It's similar to a typical home loan, except it's for a commercial property rather than a residential one. Here's how to get one.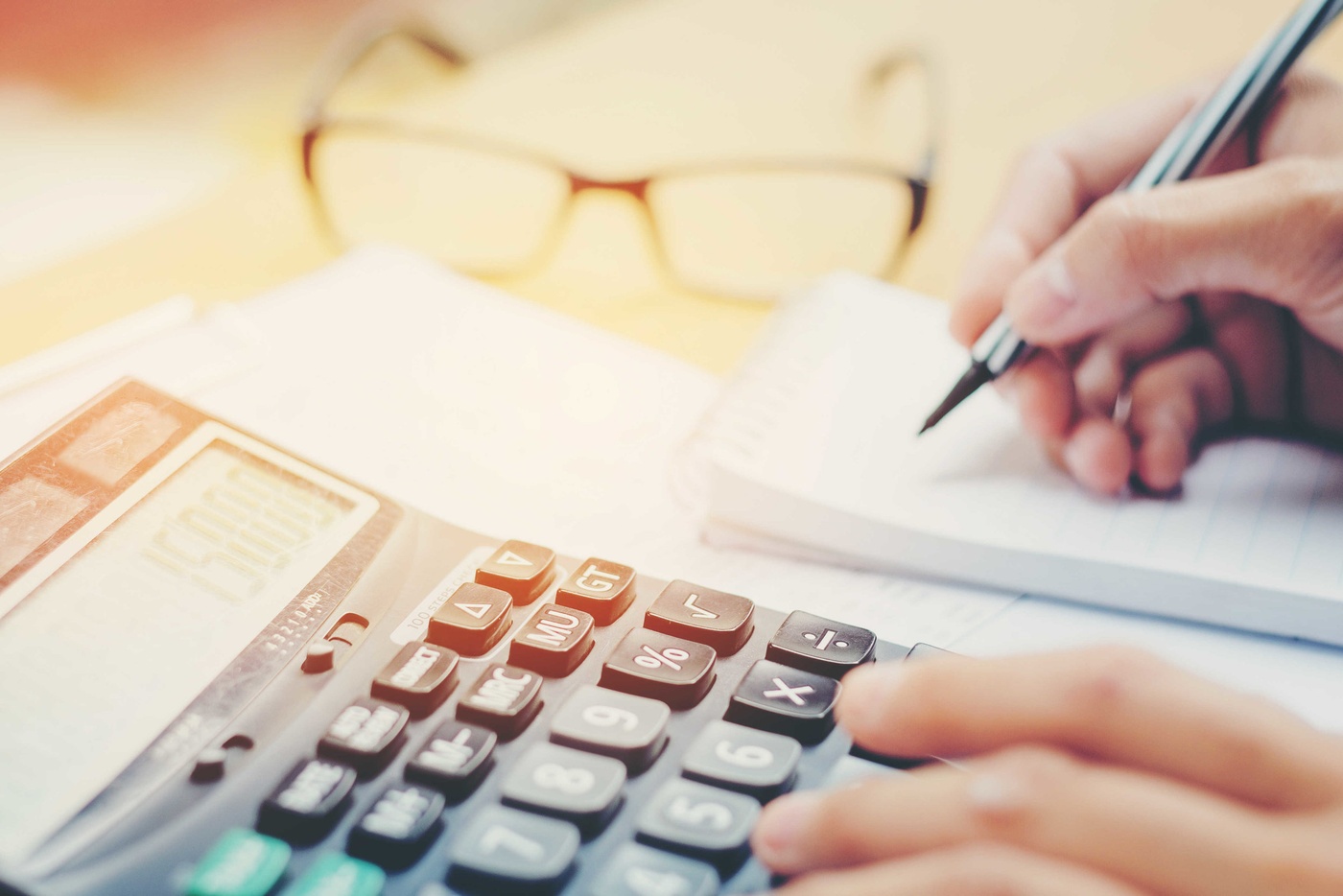 Borrower Equity and the SBA 7(a) Loan: What You Need to Know
Do you need money for your small business, but haven't been able to get the funds you need from conventional sources because you're short on equity or collateral? An SBA 7(a) loan may be the answer to getting the cash injection you need to start or expand your business.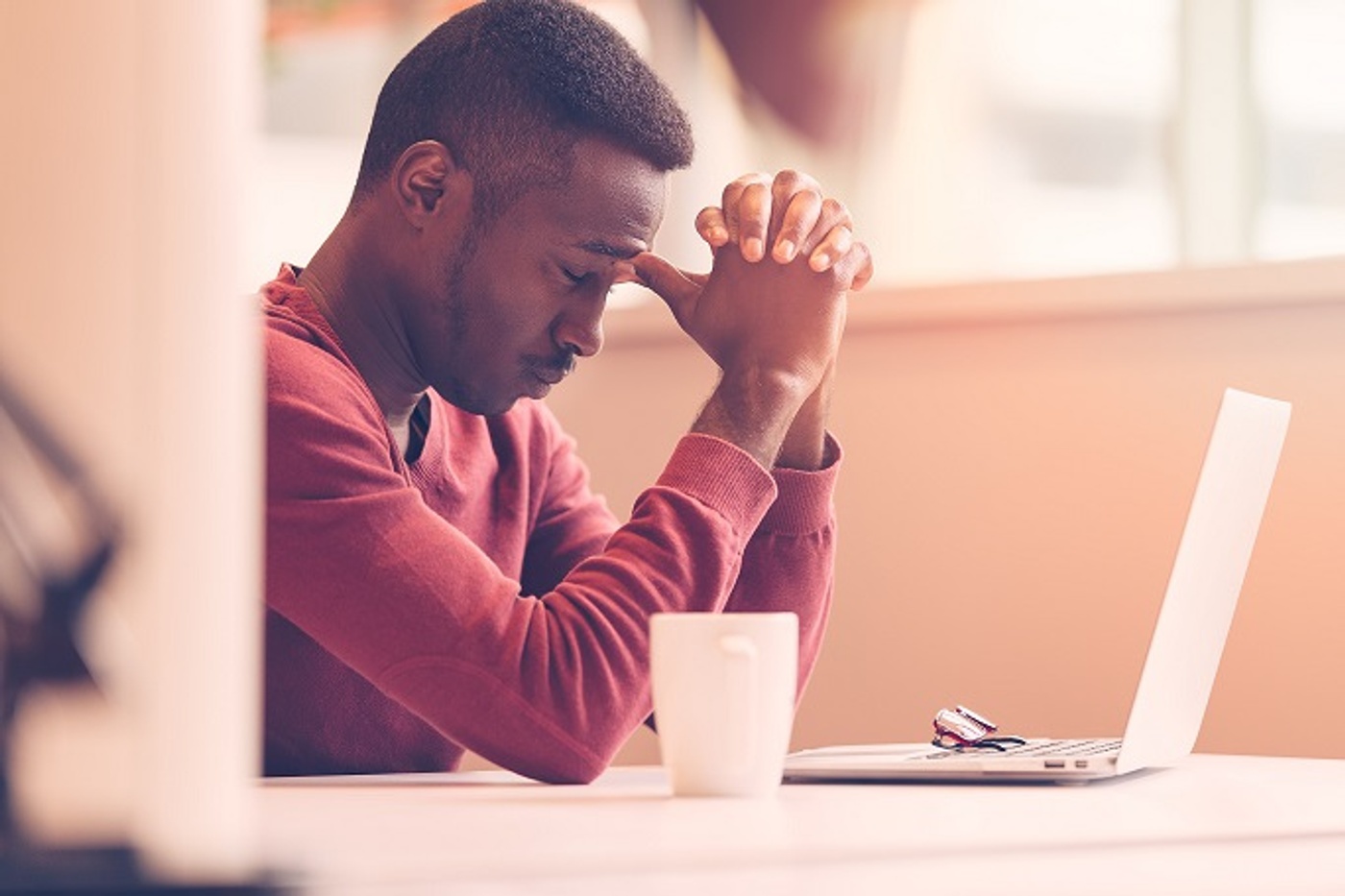 How Do SBA Disaster Loans Work? What They Are and How to Apply
After a large-scale natural disaster such as a hurricane, flood, earthquake, wildfire, or tornado, the federal government gives the SBA the job of long-term recovery assistance. The SBA Disaster Loan Program is the only SBA loan program where the SBA lends directly to borrowers.
SBA Loan Comparison
If you're been wondering about SBA loan rates, terms, fees, and eligibility for different SBA products, you've come to the right place. Learn more about the different SBA programs here.
Featured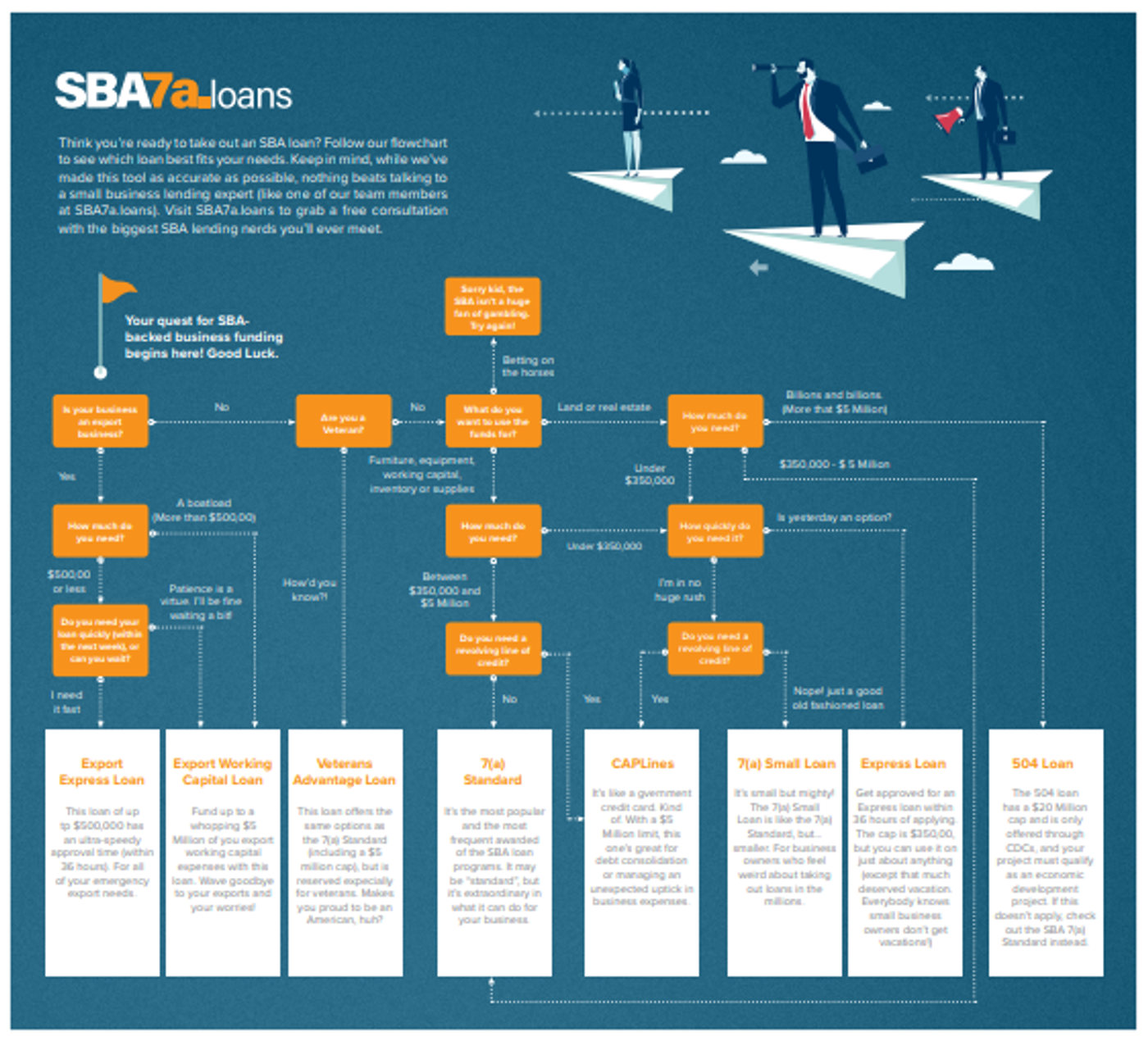 SBA Loans Flowchart: Which SBA Loan is Right for Me?
Think you're ready to take out an SBA loan? Follow our flowchart to see which loan best fits your needs. Keep in mind, while we've made this tool as accurate as possible, nothing beats meeting with a loan expert to talk details. Contact our team for a free consultation on SBA loans.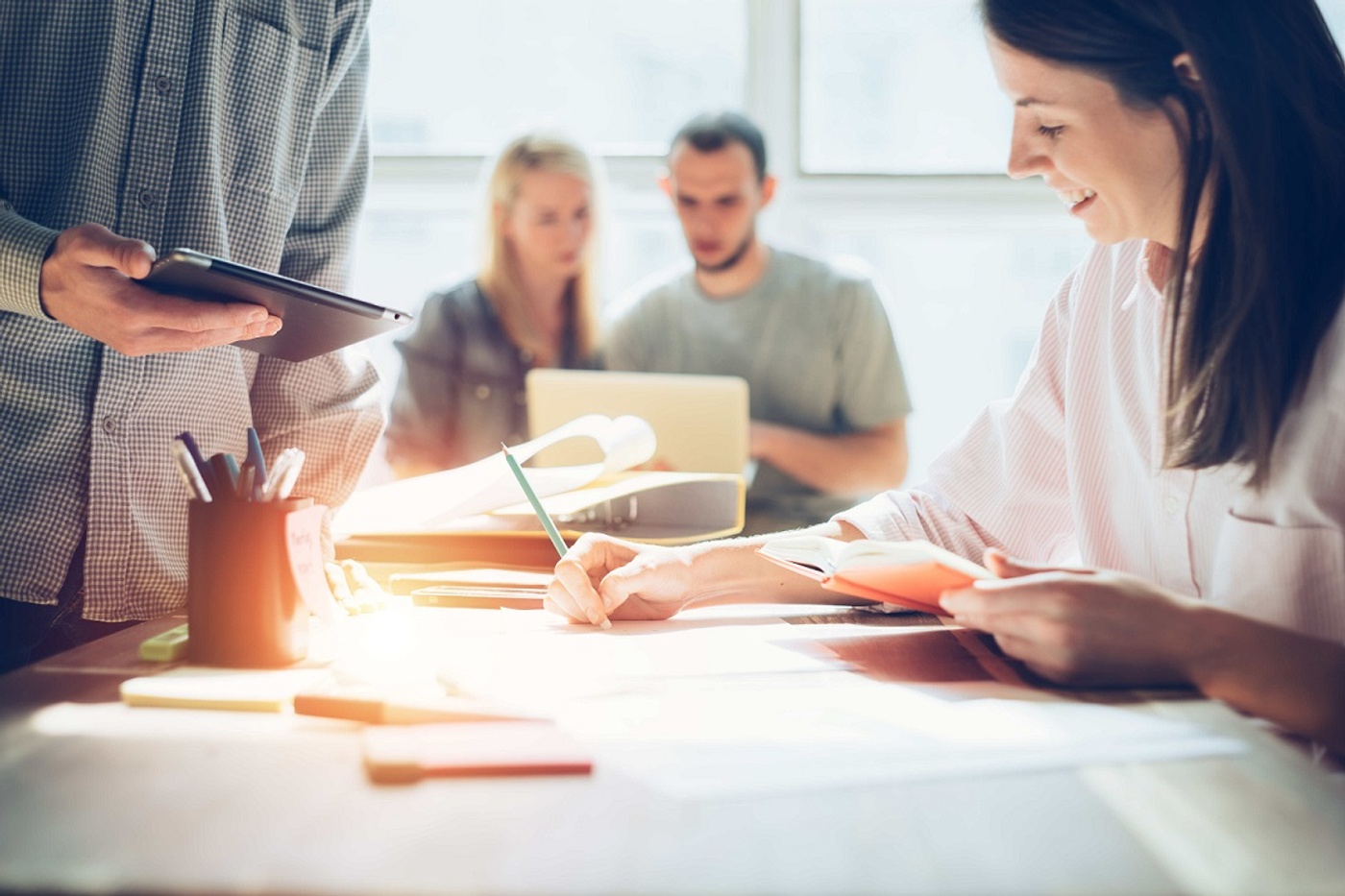 Non-SBA Financing Options for Small Businesses
It's normal for entrepreneurs (like you!) who own, or are planning to own, a small business frequently find themselves in need of additional funds to run their businesses. While SBA 7(a) loans are a favored small business financing option, they're absolutely not the only route you can take. Here are our top 17 alternative funding options for small businesses in 2018.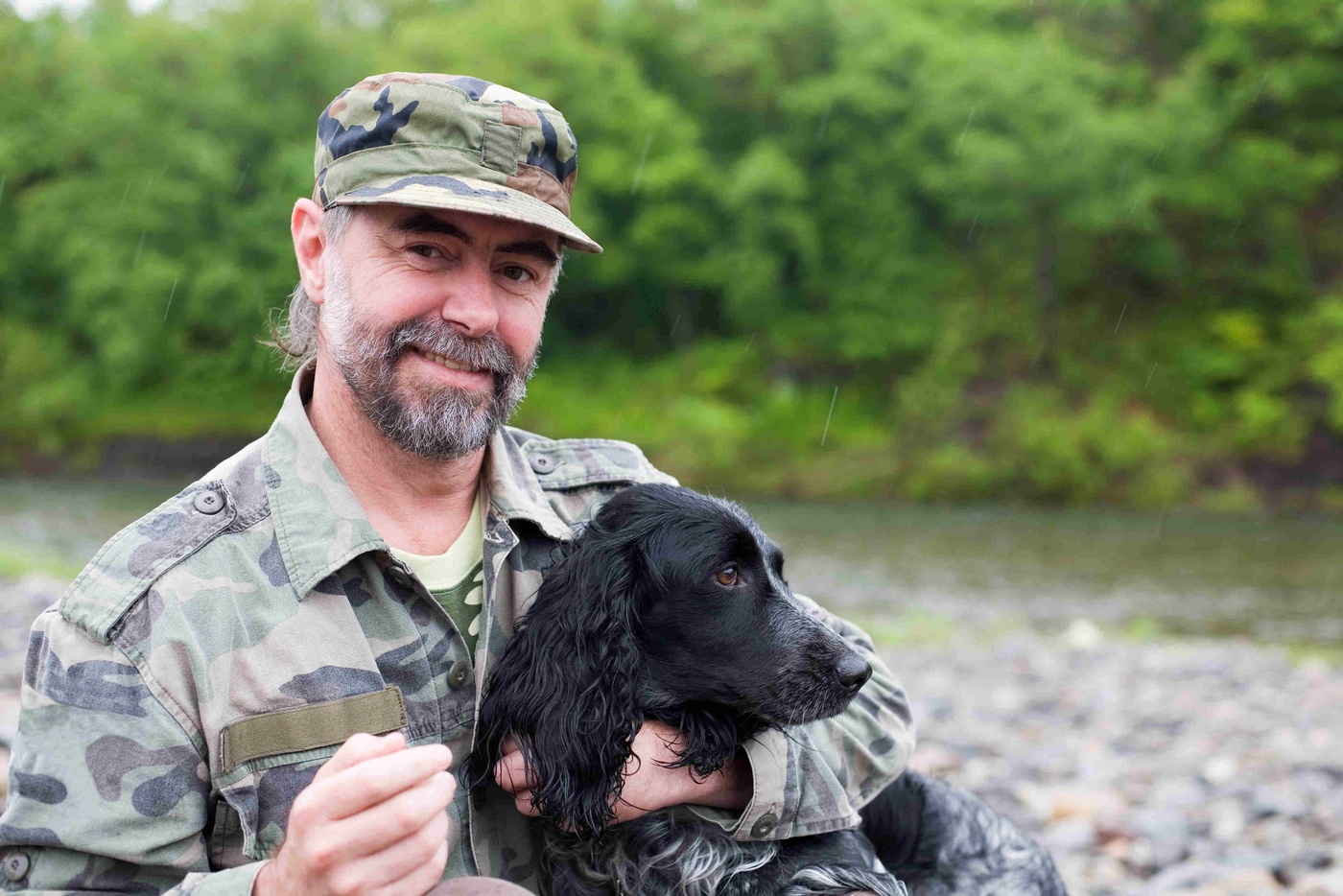 What Is the Patriot Express Loan?
As of June 28, 2007, the SBA 7(a) Loan Program (the most common and popular program offered by the SBA) offered the Patriot Express Loan. Like most loans, there was no absolute guarantee of approval, but the goal of the Patriot Express Loan was to speed up military veterans' access to business capital.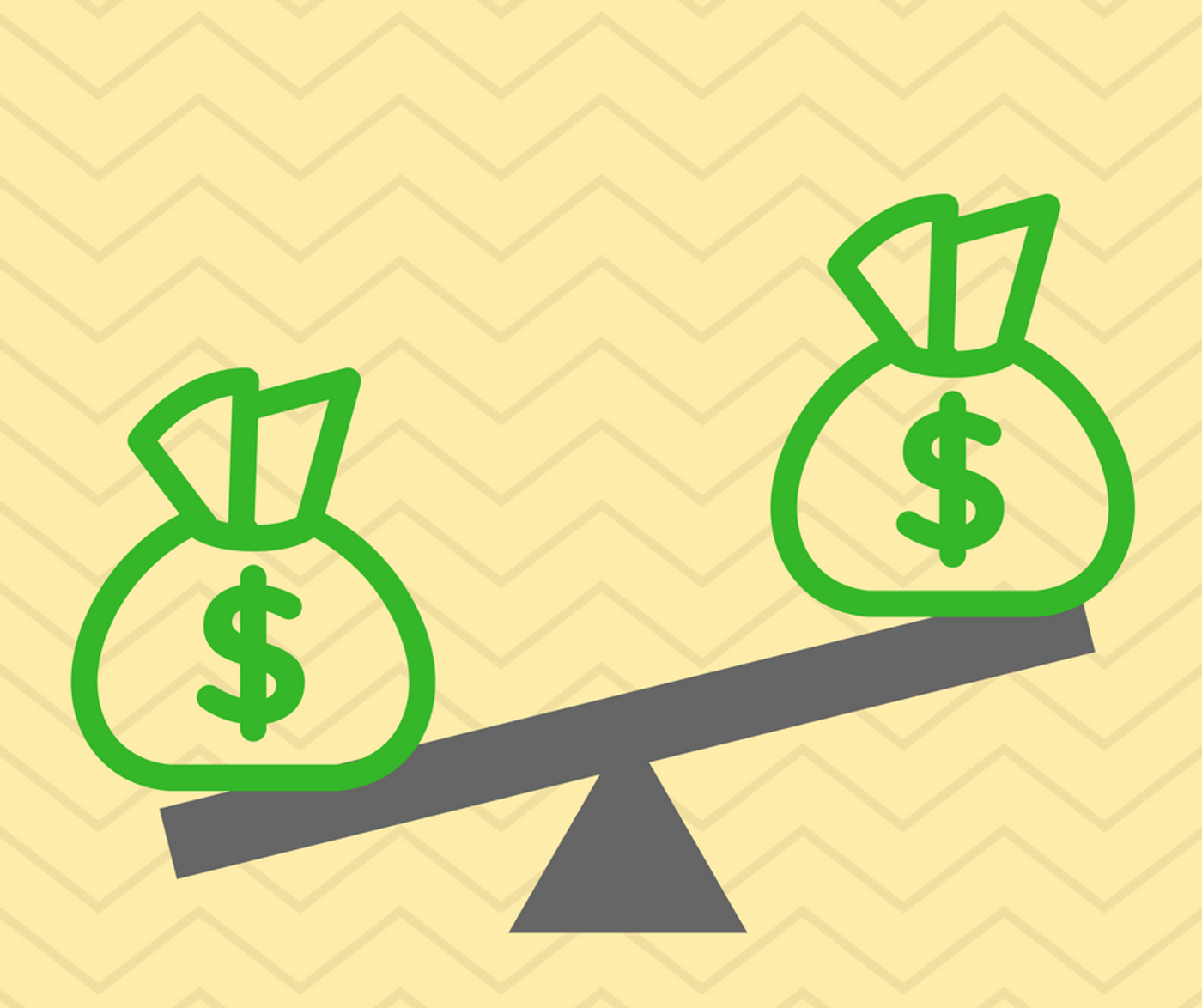 What's the Difference Between an SBA 7(a) and a 504 Loan?
Thinking about the SBA 7(a) versus the SBA 504 loan for your commercial real estate project? It makes sense -- both are government-backed loan programs that give small business owners and lenders the opportunity to meet goals, large and small. Each loan has a specific set of requirements and unique terms based on the amount of the loan and the type of the loan. 
To learn more about the SBA 7(a) loan program or to get a free quote FROM OUR AFFILIATE PARTNER, simply CLICK THE BUTTON BELOW TO GET STARTED!