Eligible and Ineligible Industries for SBA 7(a) Loans
Though most industries are eligible for the SBA 7(a) loan , there are a few that aren't, including gambling businesses, government-owned organizations, lending firms, and nonprofits.
Better Financing Starts with More Options
$1.2M

offered by

a Bank

at

6.0%
$2M

offered by

an Agency

at

5.6%
$1M

offered by

a Credit Union

at

5.1%
Click Here to Get Quotes
Does Your Industry Qualify for an SBA 7(a) Loan? Will You Benefit?
The top requirements for SBA 7(a) loan eligibility is that your business be for-profit and mainly operate within the United States, which includes a large swath of business entities eligible for funding. SBA loan approval is easier in certain industries than in others, but ultimately, SBA 7(a) loan approval will be determined by the circumstances of a specific business (as opposed to the industry alone), as well as your lender's opinion of your chances of paying it back.
That said, there are specific industries that absolutely will not qualify for SBA loan programs, so don't even try (although it's still possible to find alternate lending scenarios). So, which industries will the SBA disqualify when making its funding decisions?
Ineligible Industries for the SBA 7(a) Loan Program
Consumer and Marketing Cooperatives
A cooperative isn't considered a small business with a primary owner who can apply (and take on responsibility) for paying back funding. Owned by and operated for the benefit of those involved, a cooperative distributes profits and earnings among its members.
Dealers of Rare Coins and Stamps
The value of rare coins and stamps is neither fixed nor guarantee; it's considered a business based on "speculating." These are also considered "companies with questionable foundation."
Gambling
This refers to businesses earning more than a third of their gross annual income from gambling, such as racetracks or casinos. Good character is one of the SBA's approval criteria, and gambling and speculation don't fit the bill. The unpredictable nature of gambling isn't considered a "sound business strategy;" there's considerable doubt about debt repayment. These are also considered "companies with questionable foundation."
Government-Owned Organizations
They're not considered small businesses; they're government-funded. Also, the SBA is a government loan program, so there's a conflict of interest.
Illegal Firms
You may not get an SBA 7(a) loan if your business is illegal in your jurisdiction. Again, according to the SBA, "the firm and all its principals must show good character." Illegality isn't in good character. These are also considered "companies with questionable foundation."
Lending Firms and Loan Packaging Firms
This includes banks, factoring operations, finance and leasing companies and insurance companies. This leads to a conflict of interest/competition.
Multi-Sales Distribution
This type of business is too risky to qualify for an SBA loan.
Nonprofits
It's an unfortunate truth, but a truth nonetheless: you can't get SBA funding if you're a not-for-profit business. Many nonprofits, while passionate, tend to lack sufficient resources and strategy. Many nonprofits also serve low-income communities, and revenue (and therefore loan repayment) aren't guaranteed.
Pyramid Schemes or Multi-Level Marketing Schemes
MLM participants are considered independent contractors, not small businesses. Therefore, they don't qualify for small business loans from the SBA.
Real Estate Investment Firms
Property values are changeable and often inflated, and therefore considered a gamble.  Also considered "speculating," which the SBA doesn't condone with its backing.
Helpful Resource: How To Use SBA 7(a) Loan for Land or Real Estate
Religious Institutions
The SBA disqualifies organizations "principally engaged in teaching, instructing, counseling, or indoctrinating religion or religious beliefs." Because the SBA is a government loan program, separation of church and state must be maintained.
Speculation-Based Businesses
This includes any activities that earn profits in ways other than the normal course of trade, such as oil wildcatting. Businesses based on speculation are too risky for the SBA's taste. Besides the "good character" fail, there's also considerable doubt concerning the borrower's ability to repay the debt.
Eligible SBA 7(a) Business Opportunities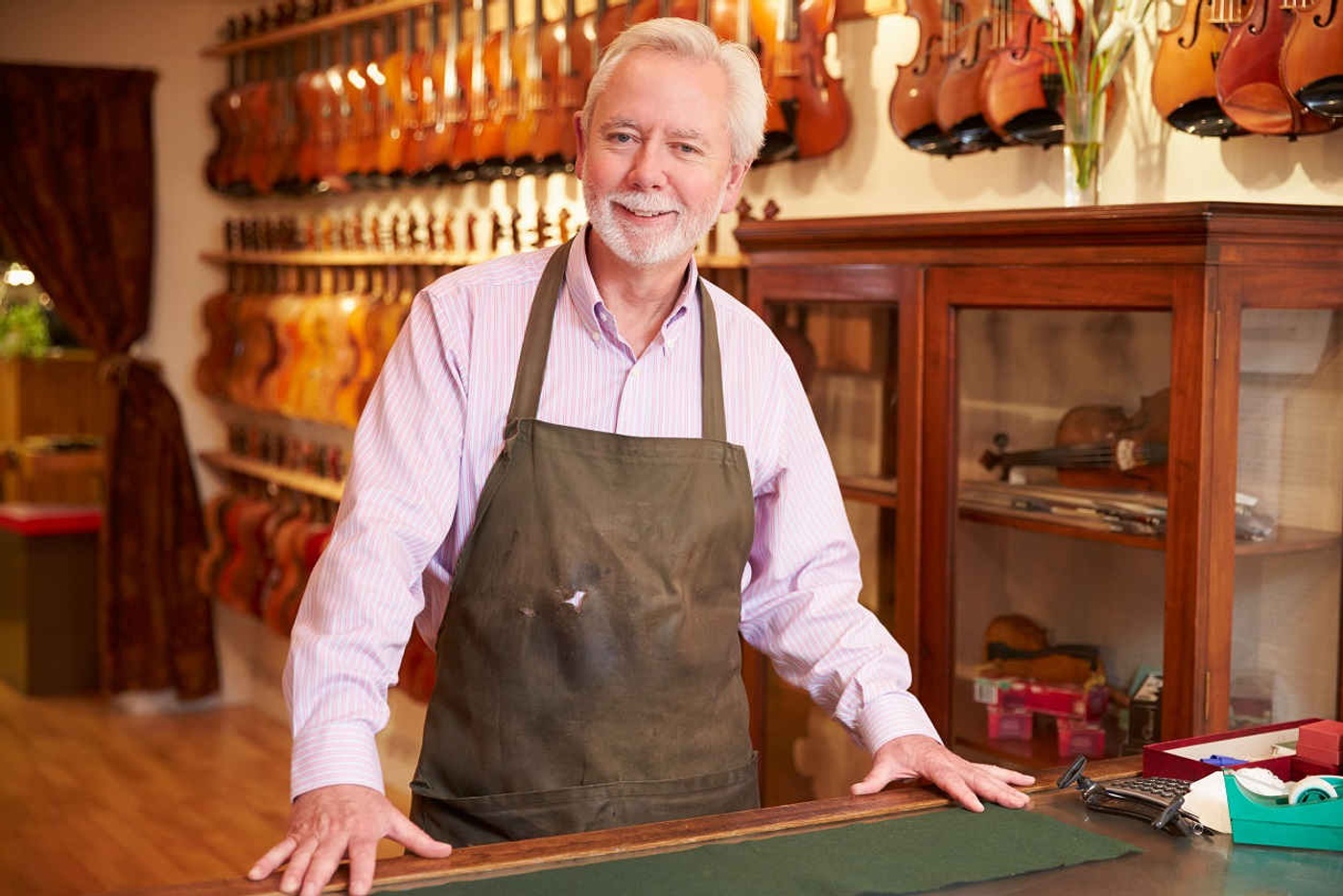 Get A Free SBA 7(a) loan quote
If your current industry isn't kicked out of the running due to the ineligible small businesses list, you've still got a shot at an SBA 7(a) loan. Granted, the process is a requirement, and you'll need to gather your documentation, follow the full application process and show your lender how you'll repay the loan, but we at SBA7a.loans aim to help you with that.
Find where you might fit in below:
Assisted Living Facilities
Assisted living is an increasingly relevant industry, and many 7(a) borrowers involved in assisted living even own multiple facilities.  It's become a trend to create integrated communities and include higher-end, value-added amenities, a bit like a boutique hotel. When these sorts of upgrades are added, the return on investment increases quickly, which means your likelihood of loan approval rises. Some hoteliers are even partnering with medical staff to create a new type of assisted living facility for medical patients looking for boutique, personalized care, and the medical industry is definitely a money-maker.
Motels, Hotels, and B&Bs
If you're a hotel or hospitality manager, the SBA 7(a) will allow you to maintain a higher cash flow than other kinds of financing. Making payments as a new business owner can be more digestible when they're spread out over a longer term, and you can also prepay without penalty once three years have elapsed. Be sure to check with the SBA guidelines about franchise agreements. Hotels aren't always approved for funding, but when they are, they tend to receive large volumes of funds, perhaps because of the weight of real estate collateral. Hotel, motel and B&B 7(a) loan funds can be used for any related needs such as acquiring, refinancing, constructing or renovating, property investment, partner buyout, and even loan consolidation.  
Restaurants
SBA 7(a) loans appeal to restaurant owners for purchasing new units (with or without real estate) as well as remodeling existing ones. Restaurants in general were approved for the greatest number of SBA loans between 2006 and 2015. Smaller down payments (as low as 10% versus 20-25%) and a flexible structure get rid of some of the "new business pressure" and let you focus on moving full speed ahead. As long as the requested 7(a) loan amount is less than $5 million, even experienced, larger restaurant franchisees with multiple existing stores stand to benefit from this kind of financing.
Bars and Clubs
The nightclub and bar industry continue to provide popular venues for socializing and personal connection. While it's not difficult to open up a bar or nightclub due to low capital costs, the ease of starting this kind of business also means higher competition (and staying ahead of the competition requires funding). SBA 7(a) loans are a great financing option for nightclubs due to manageable terms and a quick turnaround (approval can happen in as little as seven days). The SBA 7(a) is also the least expensive financing available. SBA 7(a) loans could help with numerous licensing fees, technology upgrades, payroll and benefits, marketing and social media promotion, upgraded inventory, renovation, and even expansion.
Retail Stores
Retail stores make up roughly 16% of existing commercial real estate. In order for your retail business to qualify for and SBA 7(a), you'll need to show you have have less than $6 million in annual sales. Both the SBA and your lender will also want to see that you've got a legitimate financial need and are paid up on other federal loans. SBA 7(a) payment terms for retail stores can last up to 25 years if you're buying a building, up to 10 years for equipment purchases, and you can get seven years for working capital. 
Business Services and Office-Based Companies
If your company has fewer than 500 employees, the SBA 7(a) can boost your resources for day-to-day operational costs, expansion, inventory needs, and even refinancing debt when you can't get funding through normal channels. The SBA also focuses on boosting female business owners, since the lack of financing for female entrepreneurs has been identified as a huge problem. SBA 7(a) loan for office-based companies can be used for anything from buying or leasing office space, to purchasing equipment, and even meeting payroll expenses.
Auto Repair Shops
Auto repair shops are another appealing business model according to lenders and the SBA. The auto repair industry is estimated to generate $64 billion a year, and, because the average age of working vehicles keeps increasing, cars will continue to need repairs. Independent auto shops are highly favored by car owners, and a whopping 70% of out-of-warranty cars are taken to the independents. Because the industry shows big opportunity for growth, auto repair shop owners might choose to use SBA 7(a) loans to expand through commercial real estate, new technology, or other savvy business investments.
Car Dealerships
In 2009, the SBA modified the 7(a) loan program guidelines to specifically give auto and RV dealers access to greater financing opportunity, doubling number of dealerships eligible for the SBA 7(a) program. According to the SBA, a car dealership can qualify for funding as long as their net worth is under $8.5 million and their net income averages less than $3 million. The funding dealerships could access under the SBA program would be used for working capital as opposed to for floorplan financing, though.
Car Wash Companies
Car wash facilities that are in trouble or have closed are being purchased for a small percentage of what new construction would cost. Many full-serve sites are being converted to either express-exterior washes or the flex-serve, lowering the cost of doing business and increasing likelihood of success, especially in the eyes of the SBA and your lender.  The SBA can also guarantee a car wash company loan based on projected income instead of requiring a documented track record. Car wash owners can access SBA 7(a) financing for working capital, car wash equipment, new cash wash construction, buying an existing car wash, and even refinancing debt. You can take advantage of the maximum SBA 7(a) loan amount increase, as up to $5 million can be available.
Preschools and Daycares
Quality childcare (and preschool) services are in high demand, especially within individual communities. 57 percent of all parents in the country find childcare to be a necessity; it's estimated that 14.5 million children nationally are enrolled in some form of daycare. The SBA 7(a) loan program is particularly suitable for childcare businesses because it allows the financing of goodwill and other intangibles. As long as commercial real estate makes up the largest percentage of the total, funding of up to $5 million can support franchising, renovations, and childcare facility operations. The SBA 7(a) program is a fantastic way for childcares, daycares and preschools to get assistance with commercial real estate financing. 
Self-Storage Companies
In the fall of 2010, the SBA 7(a) loan program finally became an option for self-storage facilities. This provided financing options to self-storage owners eager to acquire, build, expand or renovate storage facilities while also keeping their independence. Ninety percent financing is possible for those looking to build, acquire or refinance a facility, assuming you have enough relevant business experience and other strengths to get your lender's support. If you're already a self-storage owner, good credit and a stellar track record can make you a shoe-in.
Gas Stations and Convenience Stores
To get and SBA 7(a) loan for a gas station or convenience store, you'll need to prove that the cash flow can cover both the loan and a salary for you (as the establishment owner). The SBA has begun emphasizing prior experience of the borrower, so if you're not an experienced gas station or convenience store owner, you'll most likely need a partner with direct management experience or retain the previous owner as manager (if you're making a new purchase). Sometimes, getting industry training can help your chances.
Next Steps for Getting an SBA 7(a) Loan
You've done your research and you're ready to start searching for lenders -- that's great! If you'd like some help sorting the best from the worst, we're always here to help. Just click the button below to connect with one of our SBA affiliate partners!
From the SBA7a.loans Blog
What is a Small Business Administration (SBA) Loan?
⁠A Small Business Administration loan is a type of business financing guaranteed by the U.S. Small Business Administration or "SBA". The SBA sets guidelines and works closely with lenders in order to secure these loans, which minimizes risk for the lender, making obtaining small business financing infinitely easier.
The Internet's 7 Best Commercial Loan Calculators
⁠For many entrepreneurs, figuring out how to finance their plans is just as difficult as figuring out those plans in the first place. For that, online commercial loan calculators are an incredibly valuable resource.
Saving Up a Down Payment for an SBA Loan
⁠The SBA7a loan, backed by the Small Business Administration, has made it easier for new borrowers and so-called "weak" borrowers to secure the capital that they need to open a small business. But as with most other loans, borrowers still have to be able to come up with a down payment.
How to Get Your SBA Loan Approved Faster
⁠When you're in the market for a business loan, getting access to the funds you need quickly is definitely a priority. If you work with an SBA Preferred Lender, you'll get your loan processed far faster than working with another lender.
How Do Commercial Real Estate Loans Work?
⁠Commercial real estate lending isn't rocket science. But the lack of resources out there on the topic certainly make it feel that way, sometimes. That's why we've designed this infographic to break it down into logical steps.
Related Questions
How to qualify for a Small Business Loan?

To qualify for a small business loan, you typically need to have a strong credit score and a solid business plan. Lenders will also want to see that you have a history of making on-time payments and that your business is profitable.

What are the risks of business loans?

The risks of business loans include the possibility of default, which could lead to the loss of collateral. Business loans also typically have higher interest rates than other types of loans, which could increase the cost of the loan.