Getting a Business Mortgage for a Hotel
A hotel needs plenty of capital to get up and running. Even with a hotel franchise, there's a lot of overhead that the small business owner has to shoulder.
The SBA 7(a) loan is one of the most common government-backed loans sought out by hoteliers. The loan requirements are straightforward, and the terms are appealing to both lenders and borrowers.
Hotel Financing Options
The SBA 7(a) loan covers almost all legitimate business expenses. The versatility of the loan program makes it an excellent option for small business owners looking for capital. You can use this kind of loan to buy an existing hotel, or for the construction of a new one. 
The SBA 7(a) loan can also be used to refinance existing debt. If you're under unreasonable terms with a loan, and your lender can't sustain the loss of your inability to meet those terms, you might be able to refinance the loan using the SBA 7(a).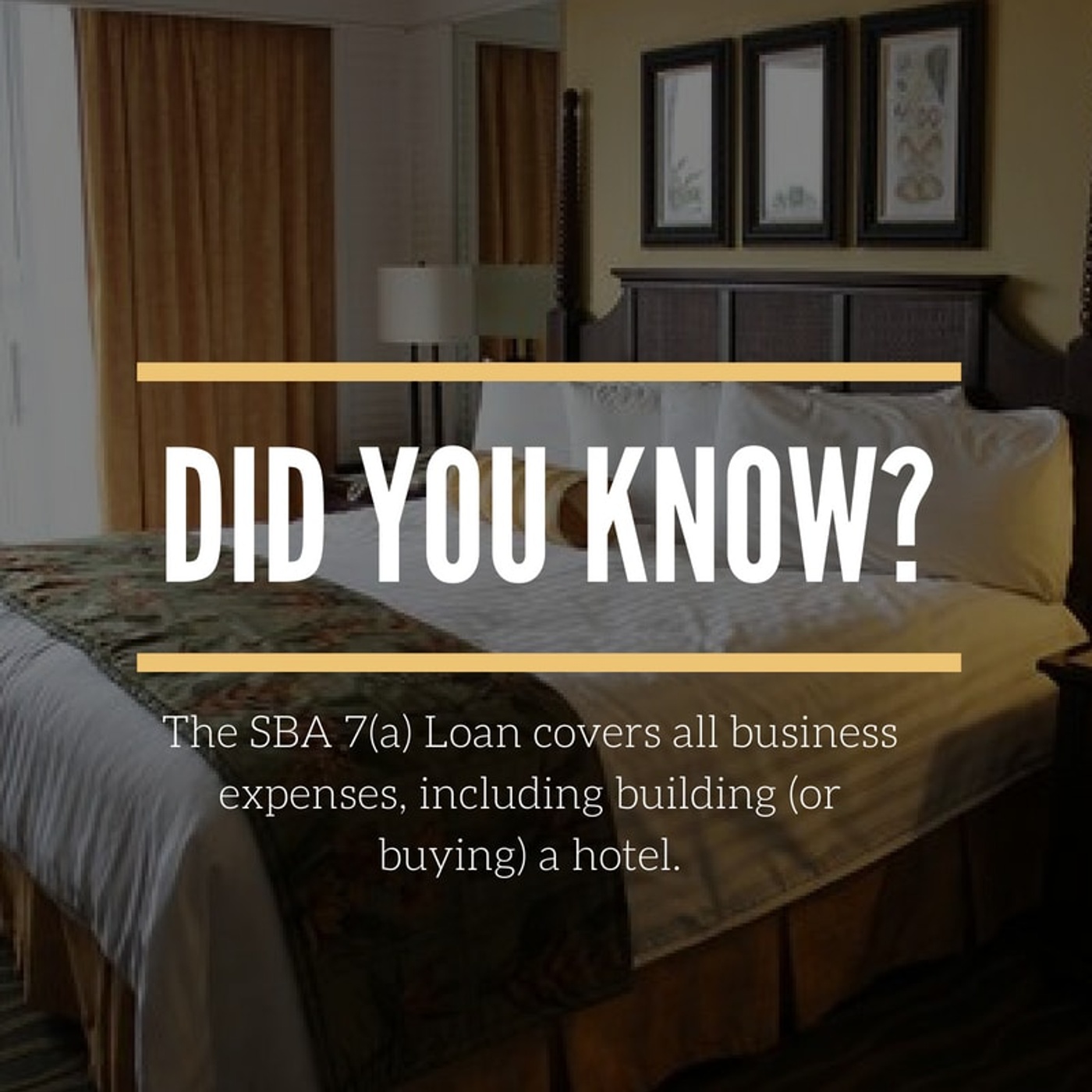 Loan Terms for Hotel Owners
There's no minimum loan amount for the SBA 7(a), and the maximum is $5 million. The SBA guarantees up to 85% of the loan, based on the loan amount. 
Real estate and land loans for new construction or for the purchase of existing buildings have a maturity of no more than 25 years. Equipment and working capital loans have a loan term of 10 years.
Helpful Resource: Using the SBA 7(a) Loan for Land or Real Estate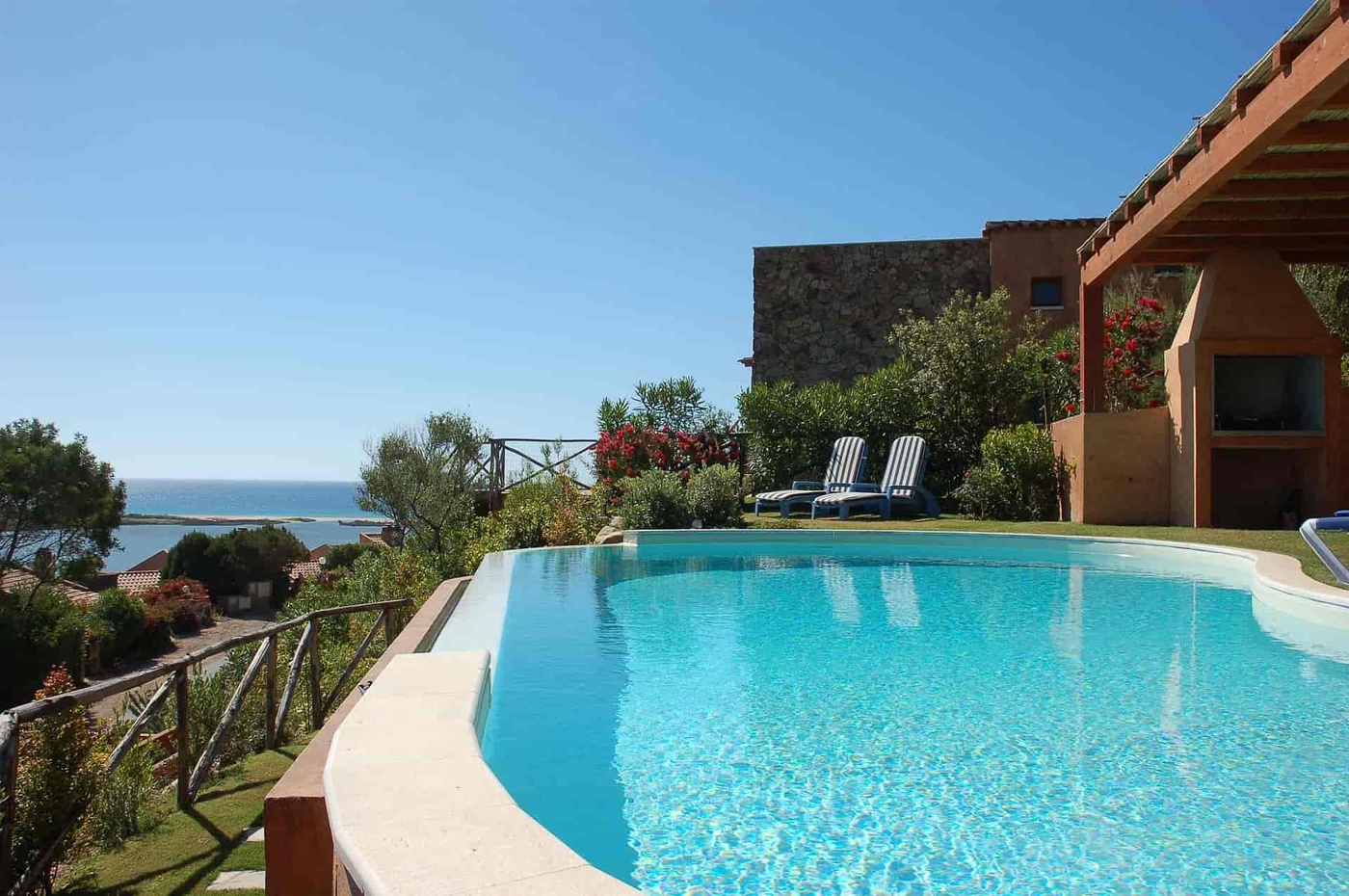 SBA 7(a) or SBA 504 for Hotels: Which Is Right for Me?
The SBA 504 loan is a larger, government-backed loan that's similar to the SBA 7(a). This loan is offered through a Certified Development Company (CDC) rather than a bank or traditional lending institution. 
The SBA 504 can't be used for working capital, but can be used for some of the same purposes as the 7(a). The SBA 504 is often used to buy real estate or land, and it's a great option for financing a hotel purchase. Financing rates for purchasing hotels are the same as for any other industry. 
Compared to the SBA 7(a) loan, the SBA 504:
is a larger loan, with a minimum of $125,000 and a maximum of $20 million;

has a fixed interest rate;

has a 20-year maturity rate for real estate and land; and

requires a 10% borrower down payment.
The SBA 504 loan is typically used with a commercial loan from a traditional lender, like a bank or credit union. The costs are split between the loans, and the SBA can guarantee an amount that's more beneficial to itself, the lender, and the borrower. Learn more about SBA 504 here
More Information on the SBA 7(a) Loan
The SBA 7(a) is a versatile loan that's designed to get you the capital needed for your small business. If you've been looking for a way to fund your motel, consider this kind of loan.
Using an SBA 7(a) Loan for Start-Ups
Find more information about how the SBA 7(a) loan can be used for common startup costs in all industries. 
How to Qualify and Apply for an SBA 7(a) Loan
Good bookkeeping, understanding your creditworthiness, and a solid business plan can all help you when applying for your loan. But, as with any loan, a borrower must meet certain standards to qualify. 
SBA 7(a) Loan Terms
See how much you can borrow, loan maturity, fees, and more. 
Want Personalized Guidance?
At SBA7a.Loans, we live and breathe the SBA 7(a) loan process. We match business owners like you with the best lender for your situation, even if it means that we have to look outside of the SBA 7(a) platform. We serve our customers by 1) offering a free educational portal, and 2) leveraging our lender-matching service to help you on your way to success. We have a deep love of American small businesses, and we believe it shows in our customer-first attitude.
To learn more about the SBA 7(a) loan program or to get a free quote, simply click the button below!